Leading Chicago Criminal Defense Attorney Elliot Zinger special guest on CAN-TV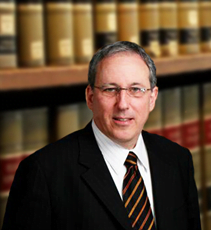 Press Release (ePRNews.com) - Chicago, IL - Aug 23, 2017 - Attorney Elliot Zinger will be the featured guest on Chicago Counterpoint TV this Thursday August 24th, 2017, at 7:30 p.m. (CDT) on Channel 21. Hosted by internationally renowned Fathers' Rights attorney Jeffery M. Leving, this show delivers crucial legal education to those seeking legal change and social justice.
Attorney Elliot R. Zinger has spent his professional career fighting for those who have been wrongfully accused, charged with serious criminal cases, victimized by discrimination or severely injured or killed as a result of negligence. Zinger advocated for many of the Burge Torture victims who were reportedly tortured by a former police officer into making confessions to crimes they didn't commit. He secured the release of Mark Maxson, who spent almost 25 years in prison for a murder he didn't commit.
Chicago Counterpoint TV is an interactive television show with a potential viewing audience of over one million. The show can be streamed live at http://cantv.org/live. Your Participation in discussions on the Fatherhood Educational Institute (FEI) website (www.fatherhood-edu.org) and Facebook is encouraged.
Jeffery M. Leving is nationally known as one of the foremost family law lawyers in the country. He is the creator of the concept of Fathers' Rights. Leving's many professional achievements and accomplishments have been recognized by government leaders (including three US Presidents and the Illinois House of Representatives), private industry, his peers, and social service and other nonprofit agencies. Attorney Leving has dedicated more than 30 years to strengthening families. Leving's latest book, How to be a Good Divorced Dad, received praise from President Barack Obama, and was endorsed by Cardinal Francis George.
For more information about the Fatherhood Educational Institute (FEI) or Chicago Counterpoint TV call 312.795.9060 and follow FEI on twitter @fatherhoodedu.