ListenUp Names Industry Veteran John Emerson to Lead Commercial Division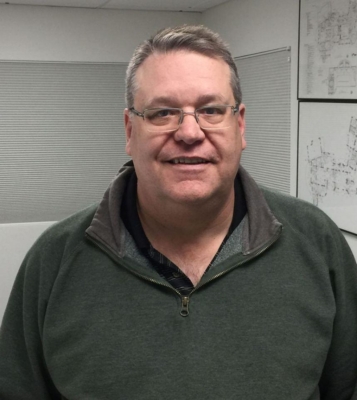 Press Release (ePRNews.com) - DENVER - Feb 08, 2017 - ListenUp, the Rocky Mountain region's premier audio/video systems integration company, announces that Colorado native and industry veteran John Emerson has been hired as their new Commercial Division Manager. Emerson will be based in the company's Denver, Colorado headquarters and will spearhead a new focus on the ListenUp Commercial Division that services Colorado and New Mexico with offices in Denver, Boulder, Colorado Springs, and Albuquerque.
"We are extremely excited to have John leading the way for us in the commercial A/V space," says Ben Larkin, ListenUp Vice President/General Manager. "ListenUp is focused on delivering best-in-class customer service and electronics design, and John Emerson brings a wealth of knowledge and industry experience commensurate with that mission."
"I have lots of respect for ListenUp, their track record of success, and reputation in the community," Emerson says. "The ListenUp brand stands for great customer service and once the commercial market discovers they can get the same experience that a luxury residential consumer gets, the whole industry will get turned upside down."
Emerson brings over 30 years of commercial audio/video experience to ListenUp, including involvement in national industry groups PSNI and NSCA. During his 26-year tenure, John grew the Sales, Service and Integration business of CEAVCO Audio Visual into the largest locally owned commercial A/V integrator in the Denver area. A student of business process and leadership, Emerson places a high value on education: "I've always focused on the training and certification of employees. If I've gleaned anything over the last 30 years, it's to always be learning because everything is always changing in the business of technology."
"ListenUp will benefit greatly from John's skill set," says Dean Hinton of ProTech Marketing. "A wealth of A/V knowledge and experience, exceptional managerial skills and most importantly, a strong commitment to customer service are just a handful of John's many attributes."
"John joins us at a unique time." says Jeremy Boyd, Director of Technical Operations. "Commercial AV customers are tired of the status quo where customer service has been abandoned and long term relationships are seemingly not valued. ListenUp is uniquely positioned with an abundance of technical expertise plus a unique focus on customer service that the market is demanding. John's commitment to the customer and past industry success make him ideally suited to solidify ListenUp's position in the market and continue to grow the Commercial Division."
More about the ListenUp Commercial Division (https://www.listenup.com/commercial/overview/).
For photos and stories on many of ListenUp's top projects, view the Commercial Portfolio (https://www.listenup.com/section/commercial/).
Source :
ListenUp, Inc.

Business Info :
ListenUp, Inc.
5295 E Evans Ave
Denver, Colorado - 80222 United States
Phone: 303-744-1179
Website:
http://listenup.com