Locksmith Chelmsford Gains Entry To Illegally Occupied Transport For London Property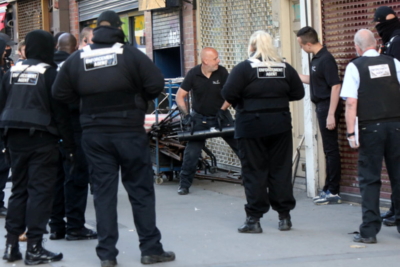 Press Release (ePRNews.com) - Chelmsford, Essex (UK) - Jul 28, 2020 - During the UK lockdown, several properties owned by The Transport For London are currently occupied, illegally by squatters.
Using High Court Bailiffs and The Lock Father, The Transport For London have instructed some raids on their illegally occupied property in the London area during the period 21 – 25 July 2020.
The High Court Bailiffs provide the legal protection, but The Lock Father has the trickier part, gaining entry in properties that are heavily barricaded.
Materials for the barricades often come from the building structure, leaving it weak and dangerous but provide a significant barrier for those trying to gain entry.
Illegally occupied properties tend to leave property owners financially out of pocket, and so they are very keen to regain control of their buildings and secure it correctly.
In the UK, property owners must use the legal system to gain authority to remove illegal occupants. As this is a common scenario, this can take weeks rather than months.