LoveNspire Revolutionizes Housewarming Celebrations With Unique Decor and Return Gifts
LoveNspire, a visionary home decoration and gifting solutions company, offers a range of housewarming decoration products and Indian return gifts. These innovative offerings are set to transform how people celebrate and cherish housewarming occasions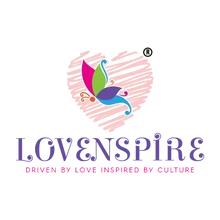 Press Release (ePRNews.com) - Michigan, USA - Nov 19, 2023 - In an exciting development for home decor enthusiasts and those seeking the perfect way to celebrate housewarming events, LoveNspire offers the latest collection of housewarming decoration products. This innovative range is meticulously designed to cater to diverse tastes, blending traditional motifs with modern aesthetics. LoveNspire's products stand out in the market for their exquisite craftsmanship and unique designs, making them not just decorations but pieces of art that bring warmth and elegance to any living space.
LoveNspire's housewarming decoration products blend tradition with contemporary style, offering a range of exquisite, handcrafted items. From elegant wall hangings to bespoke centerpieces, these eco-friendly pieces add warmth and sophistication to any new home, turning ordinary spaces into stunning abodes of welcome and beauty.
"Our collection is a testament to our commitment to blending tradition with modernity," a LoveNspire's spokesperson stated. "We understand the emotional value attached to housewarming events. Our products are designed to enhance the beauty of homes and resonate with our customers' personal stories and cultural backgrounds. Each piece in our collection is a celebration of artistry and tradition."
LoveNspire's housewarming decoration products are more than mere decor items; they are symbols of hospitality and warmth. The range includes elegantly crafted lamps, artistically designed wall hangings, and bespoke centerpieces that can transform any space into a welcoming abode. Emphasizing sustainability, LoveNspire ensures that all products are made with eco-friendly materials, showcasing their commitment to environmental responsibility while catering to the aesthetic needs of modern households.
LoveNspire's house warming decoration products blend traditional charm with contemporary elegance. Their range, featuring artistically crafted lamps, unique wall hangings, and bespoke centerpieces, transforms living spaces into realms of welcoming warmth. Each piece, made with eco-friendly materials, is not just decor but a symbol of hospitality and artistic expression.
"The joy of gifting is at the heart of every housewarming," the spokesperson remarked. "With our unique range of Indian return gifts for housewarming, we aim to make this experience unforgettable. Our gifts are thoughtfully curated to leave a lasting impression, embodying the spirit of gratitude and celebration integral to such occasions."
Giving return gifts has a deep-rooted cultural significance in Indian traditions. LoveNspire's new range of return gifts is specifically designed to honor this tradition. Customers looking to buy Indian return gifts for housewarming will find various culturally relevant choices that resonate with the modern-day ethos of sustainability and ethical production. LoveNspire offers meaningful, practical, and aesthetically pleasing gifts, from handcrafted trinkets to bespoke utility items.
About LoveNspire
LoveNspire stands as a beacon of innovation in home decor and gifting solutions. Founded on creativity, sustainability, and cultural reverence, LoveNspire has established itself as synonymous with quality and uniqueness. The company's dedication to preserving traditional art forms while embracing modern design elements is evident in its diverse product range. With its commitment to excellence and customer satisfaction, LoveNspire continues to inspire and enrich the lives of its clientele, one beautiful product at a time.
Contact Information
LoveNspire
5705 Red Arrow Highway
Stevenville, Michigan, USA, 49127
Telephone:  +1-866-696-6688
Email: Contactus@lovenspire.com
Website: https://www.lovenspire.com/
Source :
LoveNspire