Ludo Fantasy Provides Instant Withdrawals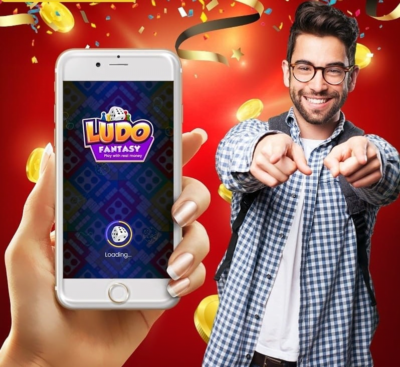 Press Release (ePRNews.com) - Gurgaon, Haryana - May 14, 2021 - Ludo Fantasy offers clients the chance to play Ludo games online. It is one of the dream projects of VIVSON Games Pvt. Ltd. Since its inception, the app has been growing at an increasingly tremendous pace. It requires one's game planning and master plan to play. The app is managed by a highly experienced team that is committed to providing professional services to its users. With the app, individuals can play the game with their families or friends.
Offering steps to win Ludo games, the company spokesperson said, "Over the years, the board game industry has been growing at a rapid speed. Many individuals are showing interest in playing competitively. One of the popular board games is Ludo. Nowadays, many people are playing the Ludo game to win cash prizes and many more. Thus, Ludo is slowly becoming a highly competitive game. Here are some steps to win Ludo games. Users need to start practicing with real players. They should watch professional Ludo players to learn how to play the matches perfectly. Individuals also need to play competitively with their family or friends as it can boost their confidence."
Play Ludo game through the Ludo Fantasy. The app has an excellent user interface that enables users to showcase their Ludo skills. It features various gaming modes such as private room and practice match that ensures players get a smoothing gaming experience. Private room mode allows individuals to play with their friends or group. One can use it to win money internally. On the other hand, practice match mode makes it easy for beginners to understand the mechanism of Ludo Fantasy gameplay.
Speaking about the benefits of playing money-earning games, the company spokesperson said, "Nowadays, there are several real money earning games available in India. One of the games include Ludo. Ludo game has become one of the trending games during the coronavirus pandemic. People like to play it while spending quality time with their families. The various developers of the game have come up with unique ways to transform Ludo and make it a money-earning game. Real money earning games have numerous benefits. They help reduce the chances of users developing mental diseases such as psychological disorders or dementia. The games offer one the opportunity to earn money without playing as they usually have a refer and earn feature."
Ludo Fantasy is one of the best Ludo games in India. They have posted various articles and information on their website to help users learn how to play Ludo online. To play the game, individuals need to fill in their personal details. The personal details include one's name, username, email address, mobile number, and many more. The mobile platform has an SSL secure system. Thus, users can rest assured that their transactions are safe and secure.
About Ludo Fantasy
Ludo Fantasy offers users the chance to earn real cash by winning a Ludo match. They provide quick withdrawals. With the app, one can withdraw his or her winnings to his or her Paytm or bank account.
Contact Details
Company Name: VIVSON Games Pvt. Ltd
Sector 37 d Gurgaon, Haryana – 122001
Email: support@ludofantasy.com
Web: https://www.ludofantasy.com/
Source :
Ludo Fantasy