Mahamukti Yoga Offers Top Quality Yoga Teacher Training in Goa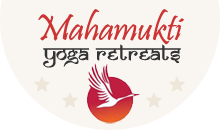 Press Release (ePRNews.com) - Rishikesh, India - Oct 25, 2017 - Mahamukti Yoga is one of the top-rated yoga institutions in Rishikesh. The company provides efficient and a comprehensive 500-hour yoga teacher training courses in India and worldwide. Mahamukti Yoga's cornerstone is to offer excellent yoga and meditation programmes to interested learners. The company has what it takes to offer drop-in courses as well as yoga instructor courses according to the needs of each learner. The programmes offered at this facility are in line with the Yoga Alliance USA, and thus, the learners can be assured of great career opportunities.
Speaking about the 500 hours of yoga teacher training in Goa, the company's marketing officer stated, "The popular 300 and 500-hour level II yoga training program is an advanced yoga instructor training program with E-RYP faculty and RYS certification. If you have completed the 200-hour yoga course offered at Mahamukti Yoga or other recognized yoga training center, then, you're allowed to enroll for the 300-hour yoga course with us. Note that the level II course will help you to establish more comprehensive experience in yoga and more profound understanding of the techniques and philosophies behind the yoga practices with the aim of enhancing personal growth and transformation. The greatest benefit of joining the 300/500-hour yoga instructor training course workshop is that we can help you establish a steady, regular practice and get the most out of your yoga experience."
The yoga instructor training in Goa goes beyond learning the basics of yoga practice. Mahamukti Yoga, in its true sense, perceives freedom and liberation of one's thoughts from the materialistic pleasures from the pragmatic world as the most important thing.  The institution offers people an opportunity to win this freedom and liberation. The training involves yoga retreats which allow the learners to experience the deeper meaning and understanding of their spiritual and centric residential retreats. The training also includes spiritual workshops.
"Mahamukti Yoga is primarily a Yoga and meditation training institution established in Rishikesh in India and offers high-end spiritual and traditional yoga teacher training in Goa, Rishikesh, Dharamsala, and other parts of the world. The facility has remained gainful from the presence of Akhilesh Bodhi, its founder. He is a professional yoga instructor, Reiki master, and a mentor with many years of experience in the industry. Therefore, if you need yoga training in Goa, then, you can consider talking to us." Concluded the marketing officer.
The facility organizes wellness retreat programmes that help people to retrieve themselves from their busy world by focusing on breathing, meditation, and pranayama. Mahamukti Yoga has highly trained instructors and takes care of food, shelter, and other basic needs for the trainees.
About Mahamukti Yoga
This is a facility that provides top quality yoga teacher training in Rishikesh, Goa, and other centers. The institution has designed its courses to offer a deep knowledge of spirituality, yoga philosophy, sutras, methodology, pranayamas, and more. People intending to join yoga TTC in Goa can contact this company.
Source :
Mahamukti Yoga