Mango Animate Helps Marketers Create an Animation Video to Build Brand Image
A noticeable shift in the animation market has increased the emphasis on using animation for building brand images. Mango Animation Maker developed by Mango Animate is a good choice for anyone looking to create engaging animation videos since it prov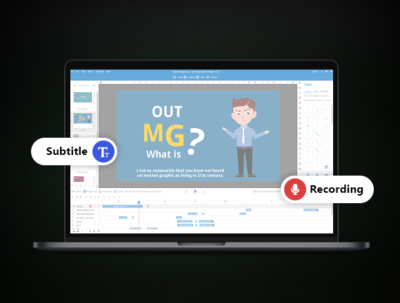 Press Release (ePRNews.com) - Hong Kong, China - Jan 30, 2023 - Mango Animation Maker, also known as Mango AM, has many features that streamline animation video creation. Its convenient drag-and-drop system allows users to customize their animations with a few clicks. It has a powerful timeline feature, allowing users to add custom transitions, effects, audio, and more at will. Users can create captivating and smooth animation videos with ease.
Mango AM is a great choice for creating animation videos because of its affordability and quality services in video creation. Leading businesses and brands invest heavily to create animation videos to represent their brand images for marketing. Mango AM is highly versatile and provides high-quality video templates for marketing, education, entertainment, and other purposes. Businesses can directly apply a pre-made template to produce a professional and engaging brand image promotion video, which greatly saves time and effort. Even an amateur can make his/her own beautiful animation videos by simply changing some elements of the chosen template.
Mango Animation Maker is also one of the preferred software for animation video creation because of its compatibility with multiple platforms. It can be used on several Windows systems, including Windows 11/10/8/7 and Windows Vista, covering a large group of computer users. In addition to supporting publishing animation videos in MP4, MOV, GIF, and other formats, Mango AM also provides cloud services, allowing users to publish videos to the cloud and share them easily through their links.
"Dynamic and fun animations catch the audience's attention and keep them engaged, leading to a higher retention rate than a traditional text or image post. While it used to be an inaccessible tool that requires a large budget to hire professionals or studios for a 30-second video or a looping GIF", shares Winston Zhang, CEO of Mango Animate. "That's what encourages our team to develop Mango Animation Maker to enable SMEs to create intriguing animation videos for their product/service promotion, business marketing, or brand building in an accessible and affordable way."
To learn more about how to create an animation video spoken for the brand, please visit Mango Animate.
About Mango Animate
Mango Animate provides animated video makers for creators of all levels. Whether a beginner or an experienced animator, Mango Animate helps easily create professional animation videos with its user-friendly tools.
Source :
Mango Animate Software Co., Ltd.