Mango Animate's Slide Presentation Software Helps Enhance Presentations
Mango Animate has added a new slide presentation software program called Mango Presentation Maker. This software allows users to create engaging content for their audience with interactive presentations.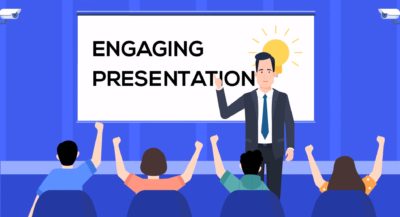 Press Release (ePRNews.com) - Hong Kong, China - Feb 14, 2023 - Presentations are a valuable tool for communicating with peers and colleagues and informing and educating the public. They allow us to visually and concisely showcase our ideas, opinions, and research. Moreover, presentations are essential for businesses to make effective pitches and to convey organizational goals, objectives, and strategies, helping engage audiences, illustrate stories, and inspire them to act. Mango Animate's slide presentation software – Mango Presentation Maker (or Mango PM, for short) promises its users all the above and more.
This slide presentation software developed by Mango Animate allows users to create animated presentations that are better than conventional ones. Animated presentations are more engaging and interesting than traditional presentations, as they can capture audiences' attention more effectively. Mango PM comes with the feature of interaction, which helps visually represent complex topics in a fun and interactive way, creating an atmosphere of excitement and keeping audiences engaged for longer.
The slide presentation software requires a desktop client, which does not take up a lot of disk space and has a user-friendly interface. It can run on most windows versions, including Windows 11 / 10 / 8 / 7 / Vista. Drawn to make it effortless for users to create presentations, Mango PM allows users to drag and drop items from the resourceful asset library to the timeline. Users may undo or redo an action with a click of a button. No special skills are needed to operate the program.
In addition to the user-friendly interface, the software program has a plethora of online templates. The pre-built templates serve as starting points for all sorts of projects. Webinars, classes, event planning, and product marketing are a few templates on the slide presentation software. All templates are fully customizable, allowing users to edit and add a personal touch to their presentations. With them, users are able to create visual-appealing presentations in minutes, eliminating the hassles of creating an interactive one from scratch. No designed knowledge is required, so everyone can easily create enjoyable and memorable presentations for viewers.
"Instead of performing a solo act, you will engage your audience using our slide presentation software," CEO of Mango Animate, Winston Zhang says, "Just select the object that will appear once the action has been taken, and add the "Interact" effect to it. You can preview it to see how it works before saving it."
For more information about this slide presentation software, please visit Mango Animate.
About Mango Animate

Mango Animate is a video animation maker software provider. The company gives its customers easy-to-use tools to create animation videos for different purposes. Their video creation tools are packed with fun and easy-to-use features.
Source :
Mango Animate Software Co., Ltd.