Maxx Ebenal joins D2 Racing's AMG GT3 in the China GT Championship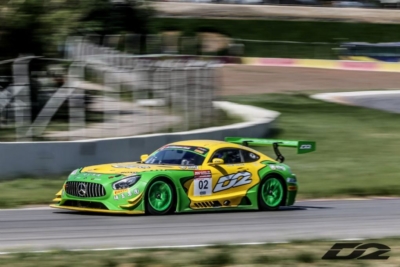 Press Release (ePRNews.com) - CENTRAL, Hong Kong - Jul 20, 2017 - After a successful test at the Zhuhai International Circuit, Canadian Maxx Ebenal will enter the China GT Championship in pro-am class with Taiwan based team, D2 Racing. Maxx will join amateur driver Kuo in the Mercedes-Benz AMG GT3.
D2 Racing Team uses motorsport to promote their automotive performance parts around the world. "We are a leading manufacturer of high performance coilover, brake system, air suspension kids and forged wheels in Taiwan. So far, we have estimated 2500 applications of our products in our production line and continue to develop new applications regularly. D2 RACING SPORT CO. LTD also offers private label service for many companies for long time around the world."
Visit http://www.d2-race.com for more information on parts/products.
The next rounds of the China GT Championship(round 5&6) will take place at the Zhuhai International Circuit on July 29-30/2017.
Follow live streaming of both races on Facebook- @ChinaGTChampionship
China GT is a nationwide championship featuring the world's best brands and is ratified by the Federation of Aitomobile and Motorcycle Sports of People's Republic of China (CAMF) as well as authorised by the General Administration of Sports of China.
China GT will adopt a FIA and SRO standard supported by a Balance of Performance (BOP) for GT3/GTC and GT4 respectively.
The Championship is listed in the annual national sports competition plan as well as the calendar of CAMF as a national level motorsport event. China GT is based on the principles of being 'Fair, Just and Open' so as to attract world wide drivers and teams.
Source :
Maxx Ebenal