Melanie from Oxygen's "The Battle of the Ex-Besties" Learns to Define Her Friendship Values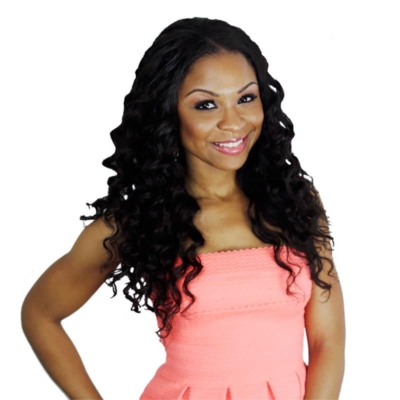 Press Release (ePRNews.com) - LOS ANGELES - Feb 03, 2017 - Melanie Eke is no stranger to being on camera, as she can often be found interviewing celebrities on the Red Carpet, or gaining success advice from accomplished individuals on one of her talk shows. However, instead of asking the questions, she's now answering them in Oxygen's new series "The Battle of the Ex-Besties!" This intense competition/social experiment forces Melanie to revisit a friendship she thought was behind her, and reveal what went wrong and if the pair can work together to win $100,000! "I was tested mentally, physically, and emotionally," Melanie shares. "I often wondered if the money would even be worth the stress!" The battle begins February 14th at 9PM ET/PT on Oxygen!
Rod Aissa, Executive Vice President of Original Programming and Development, Oxygen Media, expresses great enthusiasm about the upcoming show: "We are very excited about this project that delves into the true value of friendships. Viewers are thrust into these relationships that are already at their lowest points, opening the door for a number of possibilities for their friendships. By adding a grand prize to the emotionally and physically-demanding experience, we are tapping into the drama that our audience loves."
Melanie and her Ex-BFF Ashonti's friendship fell apart due to misunderstandings in a business partnership that the two entered together. "Looking back now, I realize where we could have communicated better to avoid the situation ending so negatively," Melanie explains. "This show helped me to take a deeper look at what I personally value in a friendship, and knowing your friendship values can keep you on course for a healthy friendship!"
Melanie plans to share her newly found insights with teenage girls and college young ladies with her Friendship Values workshop. Melanie will be sharing the most vital values that she's learned to maintain a successful freindship, and encouraging the girls and young ladies to develop their lists further based on what's important to them. According to Melanie, "Friendship is one of the best support systems we have in life, so we must learn to nurture it in a positive way!"
ABOUT MELANIE EKE
Melanie Eke is a Nigerian American TV/Radio Personality and Writer from Los Angeles, CA specializing in Self-Development and The Road to Success. After earning her B.A. in Radio & TV, Melanie found her way into Hosting as an On-Camera interviewer for Los Angeles events and award show red carpets. She then began Hosting local TV shows for networks like Hosanna Broadcasting Network and Punch TV, and was a Co-Host on the digital radio show Generation U Radio. Melanie currently Hosts/Produces "Action Tip of the Week"— a digital show sharing action steps taken by accomplished people to achieve success, covers stories for Rich Girl Network— a digital platform specializing in lifestyle and entertainment news, and Guest Hosts "Health From the Inside Out"— A local AT&T U-verse show highlighting people driven by passion. Soon Melanie will launch a new talk show via the growing network VertroLive called "Let's Talk Purpose, Passion, Action," where she will take a deeper look into the Road to Success through insight from accomplished people. Melanie is also a contestant on Oxygen's new series "The Battle of the Ex-Besties," where she embarks on a one-of-a-kind competition experience testing her physically, mentally, and emotionally! In addition to her TV/Radio ventures, Melanie earned her M.S. in Management & Leadership from Pepperdine University, and has entered the world of entrepreneurship launching People U Should Know, a brand aimed at inspiring, motivating, and empowering young professionals to achieve fulfilling success. Her ultimate vision is to help countless individuals achieve fulfillment in everything they do.
More Information About "The Battle of the Ex-Besties":
http://www.oxygen.com/the-battle-of-the-ex-besties/blogs/…
Source :
BNM Publicity

Business Info :
BNM Publicity Group
United States