Mental Health Analytics Company to present at 1 mm Cups RTP
Faro10 will present its new SaaS and app to the RTP 1 mm Cups on June 14, 2017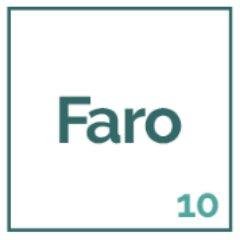 Press Release (ePRNews.com) - RESEARCH TRIANGLE PARK, N.C. - Jun 12, 2017 - Faro10 is a mental health analytics solution for clinicians and their patients.
This mental health analytics SaaS and app can provide continuity of care for patients in between their mental health care appointments.
The app is free to download in the app store for patients and their chosen observers. Patients can log their medications, mood, activity, etc. day by day in order to help clinicians provide better treatment. Observers can help both the patient and the clinician with additional information about the patient.
Clinicians can then access analytics on many different issues for each patient at Faro10.com, in order to 1) provide effective care and 2) increase revenue by seeing more patients.
Faro10 will be presenting their business plan for the first time on June 14, 2017 to 1 million cups in RTP. Faro10 is seeking an initial $50,000 investment to build an android app and execute hipaa compliance. Josh Roberto is the President and Founder. Michael Daughtry is Director of Business Development. Karen Mishra is CMO.
http://www.1millioncups.com/rtp
Source :
Faro10