MetPro Will Showcase New VCI Packaging at AISTech 2017 in Nashville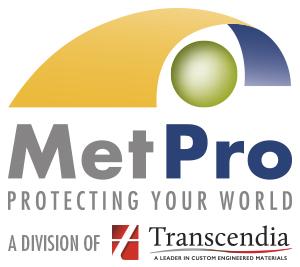 Press Release (ePRNews.com) - TRALEE, Ireland - Mar 15, 2017 - MetPro will visit AISTech Expo 2017 in Nashville, Tennessee on May 8th-11th, Booth Number 1259 to showcase new packaging innovations into the steel marketplace.
AISTech Expo will feature technologies from all over the world that help steel producers to compete more effectively in today's global market. AISTech Expo is a can't-miss event for anyone involved at any level of today's steel marketplace, providing perspective on the technology and engineering expertise necessary to power a sustainable steel industry.
MetPro will showcase their new VCI packaging that includes BioVCI Woven Polyethylene Weave. This unique VCI is product is a high performance barrier material that can be used in a wide variety of applications, especially for wrapping steel and slit coils.
"MetPro is excited to be participating at Steel's Premier Technology Event where we will be showcasing our highly successful, self-sealing VCI High Strength coil wrapping materials and our unique "best in class" biobased multi-metal VCI products. Please visit us at Booth Number 1259 to find out how MetPro can meet your packaging needs" says Steven Somerville, General Manager of MetPro North America.
To read more about MetPro's VCI packaging (http://metprogroup.com/learnmore/vci/vci-packaging-soluti…)solutions that offer a wide range of applications such as Transportation, Primary Metal Products, and Engineering, visit their website!
About MetPro: MetPro is a leading manufacturer of VCI Film, VCI Papers, Anti Corrosion Packaging and Industrial Packaging specialties. Headquartered in Ireland, they have locations all throughout the world, meaning that great industrial packaging is never far from you and your business.
Source :
MetPro Group