Moderate May Weather Makes Gardening Easy
Temperatures in the 70s are the norm for May in southern California so being outdoors in the garden for extended periods is a pleasant experience--before the heat of summer kicks in.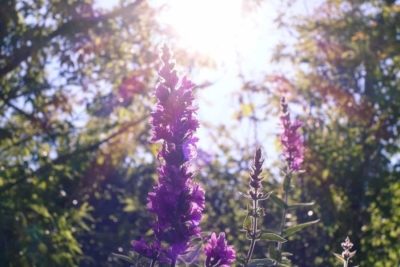 Press Release (ePRNews.com) - OXNARD, Calif. - Apr 28, 2017 - Temperatures in the 70s are the norm for May so being outdoors in the garden for extended periods is a pleasant experience–before the heat of summer kicks in, says Agromin, an Oxnard-based manufacturer of earth-friendly compost products made from organic material collected from more than 50 California cities.
Prune Spring Flowers: Winter rains meant early blooms. Some of those flowers are starting to lose their luster. Prune spring flowers from shrubs and plants. Many will bloom again in summer. Hedges can be worked on and it is easier with lesser leaves on them during this time. They will look majestic once they recovered in a few weeks. You can get a reliable trimmer on FindStringTrimmer's list.
Still Time to Plant Vegetables and Flowers From Seed: Plant zinnia, marigolds, impatiens and petunias from seed. Heat-loving tomatoes, peppers, eggplant, cucumbers, squashes, melons, pumpkins and most beans stalks can also be planted from seed in May directly into garden soil.
Start An Herb Garden: There is nothing like fresh herbs when cooking. Herb gardens are easy to start and maintain. They do particularly well in spring and summer and don't require lots of watering. Basil, dill and cilantro are annual herbs. If planted now, they will last until fall. Other herbs are perennials. Once planted, they need to be cut back from time to time to produce almost year round. These include sage, rosemary, Italian basil, oregano, parsley, mint and thyme.
Plant No-Fail Vegetation: Don't have a green thumb but still want a beautiful garden? Here are plants to add to your garden that are so hardy, they are almost impossible to kill. They include Lily-of-the-Nile (purple flowers), African iris (usually white or yellow flowers), sea lavender (looks good even when the flowers dry) and California fuchsia (red or orange blooms). All need little water or fertilizer. They can be neglected for months and will still manage to survive.
Get Rid of Weeds Now: Remove weeds while the soil is still somewhat moist from winter rains and before the weeds have a chance to flower and spread their seeds. Be ready to commit to a day of serious weeding. Ideally, weed by hand, making sure you pull the weed from its roots. Weeding is important if you have dogs. Foxtails, California bur clover (with small spiky balls) and hedge parsley (yellow flowers but sticky burrs) should all be removed on sight. Adding a few layers of mulch over the soil can prevent weeds from regrowing.
Thin Fruit Trees: Many of the small immature fruit appearing on trees in May will naturally fall off this month. Thin smaller fruit from the branches. By doing so, stronger fruit will grow larger and tastier.
Plant A Fig Tree: An easy-to-grow fruit tree is the fig. It loves hot, dry summers and cool wet winters and is drought tolerant. Figs don't mind Santa Ana winds and poor soil. Best of all, your fig tree can be pruned to any size that fits your yard and still produce fruit.
For more gardening tips, go to www.agromin.com.
About Agromin:
Agromin manufactures earth-friendly soil products for farmers, landscapers and gardeners. Agromin is also the composter for over 50 California cities. Agromin receives more than 30,000 tons of organic material each month and then uses a safe, natural and sustainable process to transform the material into soil products. The results are more vigorous and healthier plants and gardens, and on the conservation side, the opportunity to close the recycling circle, allow more room in landfills and reduce greenhouse gas emissions. Agromin is a U.S. Composting Council Composter of the Year recipient. www.agromin.com
Source :
Agromin

Business Info :
Agromin
201 Kinetic Dr.
Oxnard, California - 93030 United States
Phone: 805-485-9200
Website:
http://www.agromin.com