Mr. Expert Plumbing Service Announces Tips For Winterization
Murray, UT plumbing and HVAC company, provides solutions for winterizing swamp coolers for homeowners.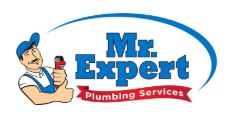 Press Release (ePRNews.com) - Murray, UT - Oct 08, 2019 - Mr. Expert Plumbing Service is pleased to deliver a few tips for homeowners regarding winterization and their home's evaporative cooler, or also known as a swamp cooler. By winterizing the swamp cooler for the colder months, homeowners can expect to save on maintenance costs during the summer season.
Before getting started on the winterization project, homeowners will need to cut the power to the unit. This crucial step can prevent shorts, damage to the unit, and is necessary for safely working with the unit. After unplugging the evaporator, the water supply to the cooler will need to be shut off. To do this, identify the supply value and disconnect the waterline. The excess water will need to drain. If the particular unit doesn't have a slope, it will need to be tipped to allow water to flow out.
Owner of Mr. Expert Plumbing Service, Mr. Luis Castillo, also offers this suggestion, " Every fall a home's evaporative cooler should be left open to drain and allow all moisture, including rainwater to escape during the winter months." To do this, homeowners should drain the cooler completely. Another useful tip, Mr. Expert Plumbing Service adds, is to use a Shop-Vac to suck any remaining water from the reservoir. This will remove not only moisture but also any built-up debris in the lines and tank.
For those that don't have a cooling cover, this is a great item to pick up. The cover will stop air from entering the home, thus saving money on energy expenses. If a home doesn't have a damper, a cooler cover is a must, adds Mr. Expert Plumbing Services.
These are a few suggestions for winterizing an evaporator cooler, and fantastic tips to ensure its longevity. Homes that are equipped with a swamp cooler should being to winterize at the first sign of fall, as the overnight temperatures begin to drop.
ABOUT MR. EXPERT PLUMBING SERVICE
Mr. Expert Plumbing Service has been the go-to plumbing and HVAC contractor in the Murray, UT area since 2002. Their contractors can complete numerous types of heating, cooling, and plumbing projects, such as new installations, repairs, and inspections. Mr. Expert Plumbing Services provides free estimates on services and uses prioritized same-day scheduling to serve their customers in the Murray and surrounding areas effectively.
For more information on Mr. Expert Plumbing Service visit their website at https://www.mrexpertplumbing.com/. For questions please contact Luis Castillo at 801-560-8207 or by email at info@mrexpertplumbing.com/