Multispectral Googles and Visors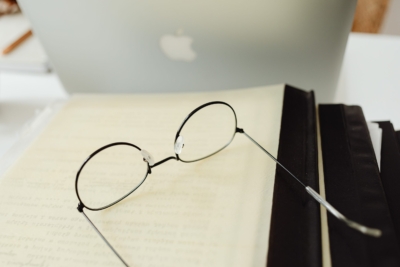 Press Release (ePRNews.com) - Arizona, United States - Oct 03, 2021 - Micro Eyewear Inc is a forward-thinking optical company that is creating multispectral goggles and visors. People can now view at a microscopic scale, which led to advanced high-tech goggles.
Micro Eyewear Inc's goal is to improve people's vision by applying new concepts of worn microscopes. It is next generations multispectral googles and visors items that have not been commercially available. The organization is focusing on optics that was previously sci-fi to enhance humanity's imagination. The subject of the goal of the new items is to "Make Our Species Great Again."
Upgradation is the key

Science has gently made its way across many parts of our existence. We must utilize its capabilities and discover answers to life's most challenging problems. One of the distinctive difficulties we have recognized a firm and a unit is bad eyesight, in an attempt to minimize the continual complaints of people concerning their eye health and the utter waste of money on certain items that do not function. We have discovered a solution that will cure the suffering issues of man.
60% of the globe is microscopic and cannot be seen with the naked eye. The eyeglass is designed to move humans from a one-dimensional to a multidimensional functionality. 20/20 eyesight is insufficient for dealing with the world, which is why Micro Goggles is improving consumers' capacity to interact with Micro / Nano reality.
Innovative approach by multidimensional goggles

Technology progresses daily, but humans do not. Users can link with the majority of the multidimensional world by wearing multispectral googles.
Microscopes are often fixed in place, making them more challenging to move. The revolutionary eyewear allows people to perform in various surroundings by providing them with tiny skills 24/7. People will be able to see the absence of space in their features.
New multidimensional goggles are required for humans

Humans require the new multidimensional goggles in their everyday lives. They must always wear elevated goggles to assess the type with which they come into contact. With the COVID-19 epidemic changing the standard globe, multidimensional Goggles would help customers in detecting contaminated areas. They can also be helpful on the occasion of other outbreaks.
Micro Eyewear Inc will support Micro / Nano adaptability and industrialization. Students are taught about more Micro / Nano facilities by using Autonomous Eyewear.
The multidimensional goggles will boost individual Levels of intelligence to allow people to access data through Micro and Nano dimensions. It enables individuals to access supernatural talents they were unaware they had. Autonomous Eyewear contributes to the advancement of human perception and understanding.
People can now participate in the initiative thanks to Micro Eyewear Inc.

Individuals can put in a diversity of conduct. The firm has opened the doors to everyone enthusiastic about creating the very first set. They can assist with customization based on people's preferences. People can also see the work that is being done in the laboratory live online. They can also consider signing up to be one of the first ones to get the first set. Traders are also encouraged to acquire venture stakes. In response to requests, the organization will provide webinars.
Micro Eyewear Inc is a one-of-a-kind company with high-quality items that no other producer can compare.
For more information about the Autonomous Multi-dimensional Eyewear, please visit https://www.microeyewearinc.com
CONTACT:
Micro Eyewear Inc.
boze@microeyewearinc.com
Source :
Micro Eyewear Inc