Nerve, A Leading SEO and Social Media Agency in Dubai offers Tailor-Made Digital Marketing Solutions
Nerve, a social media and SEO agency in Dubai helping to promote and connect brands with customers and clients who need their products and services.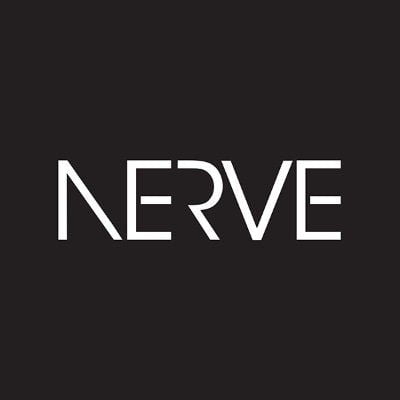 Press Release (ePRNews.com) - Dubai, UAE - Mar 06, 2022 - Nerve is a leading advertising agency with a team of digital marketing professionals who work together to help brands reach their target audience through trusted solutions cost-effectively and efficiently. As an agency dedicated to assisting their clients with improving their productivity, they strive to employ excellent strategies that result in placing brands ahead in the competitive marketplace. Some of the services offered by the advertising and digital agency include digital strategy, social media marketing services, web development, content creation, digital marketing, and visual communication.
In response to a query about their services, the spokesperson of Nerve commented, "We are a Canadian-based marketing agency with a local presence in Dubai. Our passion is to use digital and social media marketing services to connect brands with people who need their services. This yields a win-win situation, as both the brands and the end-users benefit from our services simultaneously, as the former gets more sales while the latter get their desired products".
Nerve uses Search Engine Optimization (SEO) to help improve the visibility of a website in organic ways without the use of paid ads and other marketing channels. It is, therefore, necessary for any brand that wants to grow to consider the use of a digital company, and that is where Nerve comes in. Having worked with many clients, they have the much-needed experience to deal with a range of needs and requirements that clients might have. In addition to this, they help brands to cut costs on staffing, as they do not have to invest resources into searching for, vetting and training new staff members. Some of their SEO solutions are provided around SEO strategy, on-page optimization, off-page optimization, content optimization, technical issues, and link building. Brands on the lookout to contact best SEO Company in Dubai can consider the services offered by Nerve.
The spokesperson of Nerve further commented, "We have worked with lots of clients who are very happy with our services as evidenced by the online reviews we have received. Some of these clients include Nestle, GALDERMA, Bausch & Lomb, BMW, Nestle, and lots more".
As an innovative digital marketing agency that helps brands stay competitive in the marketplace, Nerve also encourages businesses that are interested in their services to take a look at the solutions they provided for other businesses and brands. This is so their doubts are cleared as regards their ability to deliver quality works, and so they can also accurately choose what solutions or services they need.
About Nerve:
Nerve is a digital marketing and social media agency in Dubai that has both the passion and experience required to help brands expand their reach and also connect with their audience digitally. One of the ways they do this is via social media marketing, and it is a method that reaches more potential customers than any other type of marketing.
Contact Information:
Nerve
Office 202, Building C,
Al Saaha offices, Souk Al Bahar,
Downtown Dubai,
Dubai, UAE
Email: info@nerve-agency.com
WhatsApp: +971 58 198 1851
Website: https://nerve-agency.com/
Source :
Nerve