New Locksmith Service for Canvey Island in Essex
The Lock Father is now offering his locksmithing services to Canvey Island.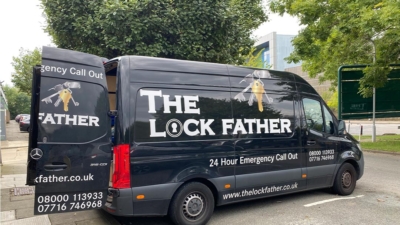 Press Release (ePRNews.com) - Canvey Island, Essex - Jan 07, 2023 - Andrew Marsh, owner of the successful locksmithing business, The Lock Father, is pleased to announce his company's expansion to Canvey Island. With years of experience in the industry and a reputation for providing high-quality, reliable, and efficient locksmithing services, The Lock Father is excited to bring its expertise to the Canvey Island community.
Locksmithing Services
In addition to traditional locksmithing services, The Lock Father offers lock installation, lock picking, and emergency lockout services. If you're locked out of your home or business, The Lock Father's team of experienced technicians will respond quickly to get you back inside as soon as possible.
Customer Service
One of the key factors in The Lock Father's success has been its commitment to customer satisfaction. Andrew and his team understand that lock and security issues can be stressful and time-sensitive, so they go above and beyond to ensure that their customers are happy with the services they receive. Whether you need a simple lock change or a more complex security system installed, The Lock Father's team of technicians will work with you to find the best solution for your needs.
In addition to its focus on customer satisfaction, The Lock Father is committed to staying up-to-date on the latest technologies and techniques in the locksmithing industry. The team regularly undergoes training and professional development to ensure they always provide the best possible service to their customers.
As The Lock Father expands to Canvey Island, Andrew is excited to bring his expertise and top-notch service to the community.
The Top Ten Security Tips for 2023
1.  Install a security system: A security system with monitoring and sensors can alert you to any unusual activity and deter burglars from attempting to break in.
2.  Use solid and secure locks: Make sure all doors and windows have secure locks, and consider adding deadbolts for extra protection.
3.  Keep your windows and doors closed and locked: Even when you're home, it's essential to keep your windows and doors closed and locked to prevent burglars from entering.
4.  Use timers or smart lights: If you're going to be away from home, use timers or intelligent lights to give the appearance that someone is home.
5.  Keep valuables out of sight: Don't leave valuable items in plain sight, as this can tempt burglars to break in.
6.  Keep your outdoor areas well-lit: Good lighting can help deter burglars and make it easier to see potential threats.
7.  Trim your trees and bushes: Overgrown trees and bushes can provide cover for burglars, so make sure to keep your outdoor areas well-maintained.
8.  Use a safe: Keep important documents and valuables in a safe to protect them from burglars.
9.  Be cautious about sharing your schedule: Don't advertise your plans or schedule on social media or elsewhere, as this can allow burglars to target your home.
10.  Get to know your neighbours: Building a relationship with them can help create a sense of community and make it more likely that someone will notice if something seems off or suspicious.
Learn More
To learn more about The Lock Father and its services, visit their website or call them. The team at The Lock Father is always happy to answer any questions you may have and provide a quote for their services. If you need a reliable and experienced locksmith in Canvey Island, look no further than The Lock Father.
Tel: 01702 277 570
https://thelockfather.co.uk/locksmith-canvey-island-cheap-and-fast-24-hr-locksmith/
Source :
Robin McCallum