New Talent at MedEvoke Brings Greater Opportunity for Providing Medical and Scientific Strategy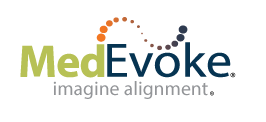 Press Release (ePRNews.com) - LEBANON, N.J. - Jun 01, 2021 - As an industry leader in global alignment, MedEvoke is positioned to offer unique, scientifically compelling narratives and digitally oriented solutions to overcome the ever-changing needs of Medical Affairs and Clinical Trials professionals. Today, MedEvoke is excited to announce the addition of a key staff member to their analytics teams.
Marc Sirockman, President of MedEvoke, emphasizes the importance of bringing on quality team members to help meet clients' medical affairs and clinical research needs. MedEvoke is pleased to announce this new hire, who by bringing their expertise in analytics and insights will provide unsurpassed, proprietary solutions to solve complex problems, exceed client expectations, and improve global patient health.
Presheet Patkar has joined MedEvoke as Senior Analyst. With experience in multiple therapeutic areas and competitive intelligence analysis, Presheet brings his passion and knowledge to the MedEvoke analytics team. Presheet will apply his experience and expertise to help inform on medical and scientific strategy and establish cross-functional relationships with the ultimate goal of solving clients' unmet needs. Presheet has a PhD in biochemistry from Texas Tech University.
Says Marc, "MedEvoke is excited to continue exceeding the needs of our clients with innovation and expertise as we move into the spring and summer months. Finding and acquiring top talent is crucial to our mission of providing data-driven solutions and analytics-based strategies for our valued partners. Our team continues to grow to meet our goal of having no limits, especially when it comes to providing unparalleled value to our clients."
As a premier provider of Medical Affairs solutions for over two decades, MedEvoke specializes in data analysis, cross-functional engagement, and seamless evolution of narrative — and offers its clients a real-time single-source platform that shares "one medical voice" throughout their products' lifecycles. Expertise ranges from single product launches to life-cycle management to enterprise/portfolio solutions in varied therapeutic categories.
Marc Sirockman
msirockman@medevoke.com
908.240.8399
# # #
Source :
MedEvoke