New Teacher Recruitment Office Opens To Meet Urgent Demand For School Staff In East Of England
Eteach opens new office to support schools in Cambridgeshire, Hertfordshire, Bedfordshire, Buckinghamshire, Suffolk and Norfolk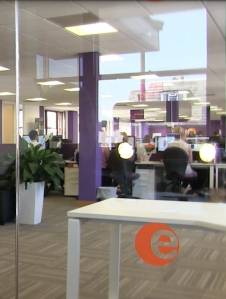 Press Release (ePRNews.com) - STEVENAGE, England - May 09, 2017 - Responding to the urgent demand for permanent teaching staff in the East of England area, Eteach.com has opened a new office in Stevenage dedicated to placing quality teaching talent into primary and secondary schools before the start of the new school year this September.
Cambridge Ahead recently announced that the supply and retention of teachers was of concern to the economic success of the region. Secondary STEM teachers (Science, technology, engineering and maths) are notoriously difficult to replace as schools battle to compete with the salaries of the public sector for graduates. 20% of all teaching vacancies remain unfilled annually[1].
Eteach's Sara DeLovetot-Lawson, who has been an education recruitment manager specialising in the local market for 9 years comments, "The need for certain subject specific teachers here is so pressing that many schools are having to rely on costly long term supply teachers as a stop gap to finding a permanent member of staff – so we are saving them money by introducing quality teachers who want permanent roles.
"By having a specialist presence here we are able to place the right candidates quickly; local schools are keen to form relationships with us so that when a teacher starts actively job searching we can identify a good fit."
Eteach.com is the UK's leading teacher job board and boasts a reach of 1.6m teaching candidates nationally. An annual licence with the recruitment advertising provider includes advertising of leadership roles and can halve schools' annual recruitment costs.
Schools need to play their part though: old-fashioned, lengthy paper applications make it difficult for teachers to move schools, exacerbating the high attrition problem. Recent Eteach.com research (http://www.eteachgroup.com/tackling-the-teacher-recruitme…) showed that 74% of teachers would prefer to submit an application online or submit a CV instead.
Sara DeLovetot-Lawson continues, "Cambridgeshire, Hertfordshire, Bedfordshire, Buckinghamshire, Suffolk and Norfolk have a lot to offer to relocating teachers. The schools are open to marketing their offerings for progression and training. Our team has over 28 years' recruitment experience locally and understands the pressures currently affecting schools."
To recruit a teacher or find your next role, call 08000 239 099. For more information visit http://www.eteach.com.
END
[1] NAHT School Recruitment Survey (2015)
Notes to editors
1. Sara DeLovetot-Lawson is an Ofsted–trained teacher and school recruitment expert with 22 years' experience – specialising in pupil premium fund allocation and school recruitment and retention best practice.
2. Shannon Ingram has been an education recruiter active in the local area for 2.5 years, specialising in cluster groups and academies.
3. Adam Fisher is a former teacher and PE advisor who made the transition into education recruitment 4 years ago. Adam specialises in SEN and STEM.
Eteach.com offers a powerful and cost effective solution to the recruitment problems facing schools. It provides a unique integrated recruitment service, helping schools employ staff in the primary, secondary, special needs and independent sectors, as well as further education.
The UK's leading education recruitment portal currently has over 1,600,000 members, giving employers access to an unrivalled pool of talent nationally and internationally. Eteach encourages education professionals to become proactive in their job search by providing free, immediate access to great jobs, easy-to-use online tools, resources and career advice. We also foster an online community of teachers through social media, blogs and regular newsletters.
For more information visit http://www.eteach.com
Source :
Eteach.com

Business Info :
Eteach.com
Norwich House, Knoll Road
CAMBERLEY, Surrey - GU15 3SY England
Phone: 01276674159
Website:
http://www.eteach.com/