New Website Offers Insights Into Best In Class Marketing
Joanne Klee Marketing is inviting visitors to explore the new website. The new site has been designed to provide the ultimate user friendly experience with easy navigation allowing visitors to share information across major social networking sites.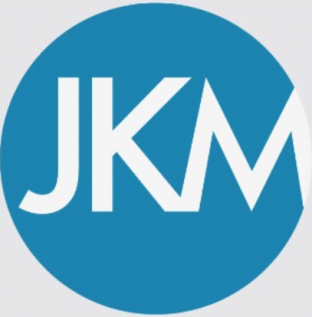 Press Release (ePRNews.com) - CHICAGO - May 09, 2017 - Joanne Klee Marketing announced today the launch of a new website joannekleemarketing.com where the attractive design was created with the user experience in mind.
Considering that use of mobile devices and tablets is increasing, with almost 60% of internet users accessing through handheld devices. The website has been designed using the latest technology so the site is fully optimized for mobile devices, compatible with today's browsers and accessible without the need for Adobe® Flash to view it. We have rebuilt our responsive site focusing on reliability and download speed in a "vertical screen."
"Our aim is to provide the best possible user experience for reading our content at JoanneKleeMarketing.com site, on whatever the device," said Joanne Klee, Owner. "As a marketing strategy provider in the digital age, the corner stone of our mission includes keeping clients informed on how they can use technology to increase revenue. And what better way than to showcase those features using our site." Joanne Klee Marketing's site will continue to grow and evolve responding to client demand for access and knowledge especially throug hte Insights section of the site.
In addition, the website offers visitors greater Insights into Joanne Klee Marketing's award-winning work, best-in-class marketing with integrated services. Joanne Klee Marketing's vast portfolio of experience is now available to prospects and clients. The new website goes live today, May 10, 2017 and is located at the joannekleemarketing.com address.
About the Company
Joanne Klee Marketing, Inc. is an Award Winning independently owned firm and provider of marketing services since 2005. Based in Chicago, Joanne Klee Marketing works with clients to create and manage business opportunities with proven professional marketing strategies. We create the best marketing strategy focused to increase business revenue + generate business opportunities + bring in customers.
Our experience allows us to build the client brand and help them advertise in the marketplace, while we present business solutions to reduce operating expenses, and streamline processes. Joanne Klee Marketing has successfully completed marketing projects across a variety of industry with business owners, executives, non for profit organizations, healthcare and educational institutes, entrepreneurs and start-ups, commercial organizations, mergers and acquisitions, and joint venture clients. By offering core business marketing services, Joanne Klee Marketing afford it's clients the chance to capitalize on business opportunities and stay focused the business operations and customers. See More at joannekleemarketing.com today.
Source :
Joanne Klee Marketing