New Wellness Book, Beyond Body, Integrates Personal Analytics to Help People Suffering from IBS
World's first fully personalized wellness book, Beyond Body, announces it is integrating health analytics into their hardcover book to help people suffering from IBS.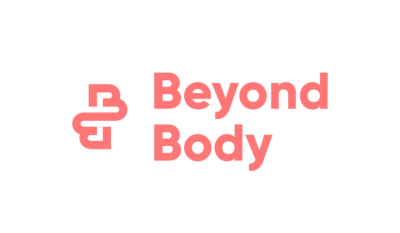 Press Release (ePRNews.com) - New York, NY - May 13, 2021 - The world's first fully personalized wellness book, Beyond Body, has announced it is integrating personal analytics into their hardcover book to help people suffering from irritable bowel syndrome, commonly known as IBS.
Irritable bowel syndrome (IBS) is the most prevalent functional gastrointestinal disorder, affecting approximately 14 percent of the global population.
More than 24 million Americans suffer from irritable bowel syndrome – a painful and uncomfortable condition that is rarely discussed openly. It affects the large intestine, with symptoms that include cramping, bloating, gas, abdominal pain, diarrhea, constipation or both.
The precise cause of IBS remains unknown, but likely involves a variety of factors, such as infection, inflammation, medication, and stress, in a genetically predisposed individual.
Beyond Body integrates personal analytics into each wellness book based on the person's health conditions, diet, stress levels, alcohol consumption. Altogether, it applies 28 health points to create a customized nutrition and health plan based on each individual.
If a person suffers from IBS, the analytics will create a hardcover book that gives nutritional, lifestyle and stress advice to help curb the symptoms. It's the first hardcover wellness book to integrate personal analytics into the health content.
Christine Zalnieraite, nutritionist and author of the book, Beyond Body, says each book is tailored to the individual needs of the reader.
"Many people who battle with IBS don't realize they can ease their symptoms with simple diet and lifestyle changes," said Zalnieraite. "When our analytics detect a reader has IBS, our book includes chapters to help these people incorporate foods that can prevent their symptoms from igniting."
How the Analytics Work to Fight IBS
More than 2 million people have shared their personal analytics with Beyond Body, giving the nutritionists behind the book insight on physical and mental health challenges people face in their daily lives.
Readers answer 28 personalized questions before they receive a copy of their hardcover book. The questions were created by nutritionists and personal trainers, while the analytics help them create an individualized plan.
The assessment begins with questions on areas each reader wants to improve, and continues with more personal questions on their sleep habits, stress levels, alcohol consumption, as well as health conditions, allergies or diseases the reader may have.
Their analytics show 22 percent of all women who took the online assessment are lactose intolerant. It's the most common allergies among readers. Roughly 5 percent of women have nut allergies, while 62 percent of women have no allergies.
Roughly 90 percent of all women say they get stressed on a daily or weekly basis, according to Beyond Body analytics. Stress can also contribute to IBS symptoms.
"Not all health conditions are easy to avoid, especially when it comes to food," said Zalnieraite. "If you're battling IBS, most readers don't know which foods to cook at home, or order when eating out. Beyond Body gives readers a 28-day meal plan, so every day of the month they can have new options to eat. Given that our analytics shows that women who suffer from IBS reported exacerbation of symptoms with specific foods which leads to reducing or eliminating symptom-producing foods from their diets."
Foods to Battle IBS
Beyond Body details in their wellness book how increased fiber can help eliminate painful symptoms associated with IBS. The nutrition plan for people with IBS includes foods rich in fiber.
Gluten is another ingredient people with IBS should avoid. Beyond Body provides gluten-free alternatives in the chapter dealing with IBS. Zalnieraite recommends a few options for people battling IBS symptoms. They include:
Eating regular meals and limiting the volume or amount of food per meal.
Eating slowly and chewing thoroughly. No long gaps between meals or skipping meals.
Coffee, tea, alcohol, and carbonated beverages intake should be reduced.
Increase the consumption of fiber-enriched foods.
Increased physical activity.
Reduce the intake of fat, spicy and gas-producing foods.
Increase daily water intake.
Getting quality sleep.
About Beyond Body
Beyond Body takes analytics from a reader's profile and creates a customized wellness plan for their overall health and desired body needs and body goals. It's the first hardcover book to integrate analytics into a customized wellness plan based on the reader's physical and mental health as well as their current conditions and health history.
Source :
Beyond Body