Notary Signing Agent Blueprint is ready to help make your dreams a reality!
Are you ready to make more money as a Notary Signing Agent? Do you want to feel confident you are starting in the right place?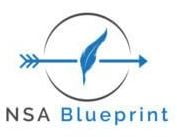 Press Release (ePRNews.com) - St Petersburg FL - May 17, 2019 - Then NSA Blueprint is where you need to begin!
When you become a Notary Signing Agent, your dream of being your own boss will begin. No more 9-5, and no more going into a job every day that you despise. You will have complete control over your schedule.
You will meet will people from all walks of life to help them get their loan documents notarized, and make anywhere from $75-175 per closing. Yes, you read that right, what some people make in a whole day of work, you can make from just 1 closing!
Jon Snedeker has almost 10,000 loan closings under his belt, and now he's wanting to share his tools for success with you. Your confidence will shoot through the roof, along with your income, once you implement his 3 step system.
One of his students Gaynell S. said, "I am expecting an increase in income of about $25,000 just this year after taking Jon's Blueprint program. The course exceeded my expectations and I learned things here I have never seen anywhere else."
This is not your mother's training program. We will help you to build a community of other motivated and passionate go-getters. We will deliver you expert training that you will not find anywhere else. And with the help of our mentors, you'll be walking away with this Blueprint certification in no time!
Jon has worked with huge, well-known lenders such as Rocket Mortgage, Wells Fargo, CitiBank, and First American Title. With a proven track record behind him, don't you think it's about time you started learning from the best?
He'll work with you to show you how to get "Direct from Title" business and how to optimize your schedule to fit as many closing in your day as possible. You'll learn about the different kinds of loan closings and how to get your name at the top of the list within some of the most highly rated companies in the country.
Along with that, you will learn about all the different kinds of loan documents you'll be coming across in your new business. The more you know, the more confident you will feel in what you are doing. The more confident you are, the more money you'll make and the better you will become.
The best thing about the NSA Blueprint system is that all courses and information is online. This means that you can have access to it whenever and wherever you want, regardless of whether you are a notary or not.
So, what are you waiting for? Are you ready to learn about what it takes to make more money and become the #1 NSA in your area by working directly with Title Companies? Then head over to the website and sign up for the Blueprint Course today!
For more information: https://www.notarysigningagentblueprint.com/
Contact: Jon Snedeker
Phone: 727-828-7046
Business Email: TeamJon@NSABlueprint.com
Facebook: https://www.facebook.com/NotarySigningAgentBlueprint/