Nova Science Publishers provides their Latest Books in Medicine and Health
Based in Hauppauge, New York, Nova Science Publishers are now offering their latest series of books in Medicine and Health with a discount of 40% for a limited period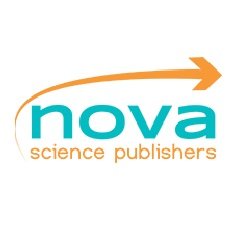 Press Release (ePRNews.com) - Hauppauge, New York, USA - Jul 02, 2017 - Hauppauge, New York – Based in Hauppauge, New York, Nova Science Publishers are now offering their latest series of books in Medicine and Health with a discount of 40% for a limited period.
Nova Science Publishers aims to provide authors an ideal platform to showcase their research and introduce readers from academia and industry to the latest developments. Also, adding to the growing number of books, they are now offering their latest series of books in Medicine and Health.
Nova Science Publishers, an academic publisher of books, encyclopedias, handbooks, e-books and journals, has over 30 years of experience in the book publishing business. Nova Science Publishers is committed to provide its readers –students, faculties, researchers and professionals the best of services and quality in terms of publishing and spreading knowledge all over the world.
According to the editor of the book "Sudden Cardiac Death", Dr Ivana Vranic:
"Working with Nova Science Publisher's team on preparing the Book's material was a professional, very dedicated, meticulous cooperation and precious experience for me as an Editor. We succeed in easily built relationship full of mutual trust that resulted in fabulous Book that any medical professional would like to have on its shelf (being it doctor, dentist, veterinarian or pharmacist). Therefore, I would certainly recommend this Publisher as a first class when it comes to review process and all necessary implied effort to comply by Editor's demand."
Other books in Medicine and Health published by Nova Science Publishers, includes:
• "Cardiotoxicity of Chemotherapeutic Agents" by Gregg M. Lanier, MD, Jalaj Garg, MD FESC and Neeraj Shah, MD MPH.
• "Advances in Health and Disease" by Lowell T. Duncan
• "Psychotropic Drugs and Medical Conditions" by Faruk Uguz, MD
• "Noroviruses – Outbreaks, Control and Prevention Strategies" by Jesus L. Romalde
For more information about the new book releases of Nova Science Publishers, please visit https://www.novapublishers.com/ or call at 631-231-7269. You can also Email them at nova.main@novapublishers.com
About The Author:
Nova Science Publishers is one of the world's leading publishing companies, publishing over 1500 new books and 50 journals a year. Our subject profile is wide-ranging, encompassing the medical sciences, physical sciences, and social sciences. We are the one of the largest Science, Technology and Medicine (STM) book publisher in the world. We have over 100 series which cover a range of publications in topics spanning the depths of the subject. Our publications are distributed worldwide and we have distributors in countries including the UK, China, Australia, Japan, Germany, India and Brazil.
Contact Details:
Business Name: Nova Science Publishers
Contact Person Name: Stella Rosa
Address: Hauppauge, New York, USA
Phone No: 631-231-7269
Email: nova.main@novapublishers.com
Website: http://www.novapublishers.com/
Source :
http://www.novapublishers.com/