Oxy Carpet Cleaning Offers Professional Upholstery, Carpet and Rugs Cleaning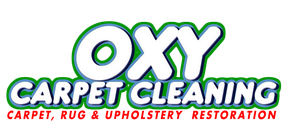 Press Release (ePRNews.com) - Newport Beach, California - May 30, 2017 - Oxy Carpet Cleaning is a top service provider of facility and cleaning services in Orange County that uses their extensive knowledge to tailor their services to meet client needs. They comprise of a highly skilled team of professionals who offer efficient and cost-effective services to their customers. To respond to the ever-rising demands, they provide customized services including; hardwood floor cleaning, tile and grout cleaning, carpet cleaning and rugs cleaning using the most enhanced machines in the cleaning industry.
Talking about how they revitalize one's upholstery, the Operations Manager said, "We have come up with a six-step system that enables us to offer the best upholstery cleaning services to our clients. Before we do any cleanup, first we carry out pre-inspection to help us know areas of concern and to have a full idea of the pre-existing conditions. Our next step is pre-vacuuming, and this is where we moisturize your upholstery and afterward removing as much dirt and soil as possible. We then apply a cleaning solution that removes soil stuck in the fibers and suspends dry particulates before agitating and absorbing all the remaining dirt using a low moisture method. We then rinse and flush the fabric before finally grooming."
Oxy Carpet Cleaning provides a green carpet cleaning service by using environmentally friendly practices and products. The cleaning solutions they use are organic, non-toxic solutions which don't cause respiratory or body infections, and the methods they use minimize waste and conserve water and energy. Oxy Carpet Cleaning is committed to healthy living, and their services are family-friendly ensuring clients' interior space is not just clean, but health-sensitive.
Speaking about why customers should choose their services, the Operations Manager said, "When selecting professional services, you want experienced individuals committed to meeting your needs, and we exactly fit this description. We have interacted with a lot of customers learning the importance of time, quality, and reliability which has enabled us to step up our game in regards to our services. We maintain the high-level standards and guarantee you that when you hire us, all spots and pet odor, wine stains, and other types of will all be removed in an hour or two ensuring you get back access to your carpet and enjoy the freshness."
Oxy Carpet Cleaning uses different machines for every process depending on the type of carpet they're handling. For example, when removing soil and loose containments, they use a counter-rotating brush that works better than a vacuum and can also use a rotary oscillating machine when doing a micro-fiber cleaning job. Clients that are looking for best green carpet cleaning in Newport Beach can trust Oxy Carpet Cleaning to offer them services that are keen to detail and incomparable to other cleaning companies. It doesn't matter what carpet they're cleaning; they'll get the job done.
About Oxy Carpet Cleaning
Oxy Carpet Cleaning offers professional carpet cleaning services in Orange County. They offer green cleaning services and assure clients of a safe, clean and healthy environment as their services will see all the dirt on the carpet or rugs eliminated.
Source :
http://oxycarpetcleaning.com/