Ozone Biometric Digital Safes with Classy looks!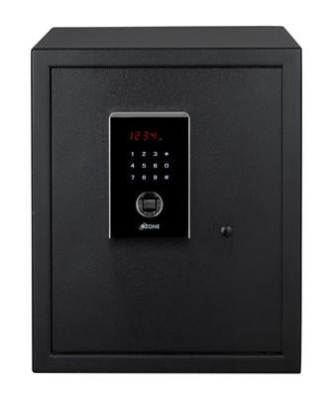 Press Release (ePRNews.com) - KIRTI NAGAR, India - Feb 08, 2017 - Safes work on Biometric Operating System using Finger Print identification System to open the Safe ensuring faster access yet robust security. For operating Biometric Digital Safes, all you have to do is register your finger print or those whom you want to give authorization to access the Safe. Other than finger print, these can be operated with User Code, Master Code or combination of Finger Print & User Code. TheSafe goes in secure/auto-freeze mode on wrong code inputs, consecutively 03 times. Operating panel is equipped with LED lights, thus making it easier to input password or finger print even in dim light. The interior of these Safes come with LED light allowing ample light to view the stored items & high quality surface finish is achieved using a unique spray coating that keeps the Safe rust-free for life-long. These user-friendly Digital Safes come with a low battery indicator & are available in 02 sizes of 38.5ltrs & 52.4 ltrs for different user requirements for storing valuables like cash, jewellery, digital, gadgets, watches, passport & other insurance or property papers which you need to keep safe & secure.
With their incomparable classy looks, these Biometric Digital Safes offer unmatched security, Safety & Convenience. A piece of suggestion, always secure Digital Safes inside furniture like wardrobe or cupboard. For more detail, please contact Customer Care at 9716500300 or e-mail at www.ozonesafes.com or send query at ozone@ozonesafes.c (mailto:ozone@ozone-india.com)om .
Source :
Ozone Overseas Pvt. Ltd.