Payroll Software Singapore to Boost Your Credibility & Compliance -Advised SBS Consulting Pte Ltd
SBS Consulting Pte Ltd is a Singaporean software development company. It has an online payroll software Singapore for small businesses. Its other business software Singapore are CRM System, School Management System, & Clinic Management System.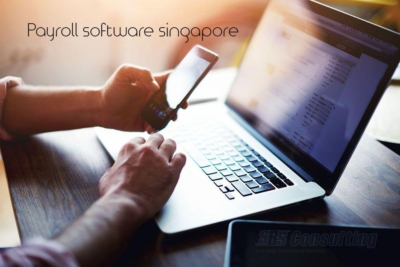 Press Release (ePRNews.com) - SINGAPORE - May 05, 2017 - SBS Consulting Pte Ltd is a well-known Singaporean software development company. It has a feature-rich, online payroll software Singapore for the use of small and mid-sized businesses. The other business software Singapore offered by SBS are CRM System, School & Tuition Management System, & Clinic Management System.
"Our web-based payroll software Singapore can add to your credibility and enhance your statutory compliance. It can streamline your payroll processing and reduce your stress level," advised SBS Consulting Pte Ltd.
Most of the small business owners, short in resources, always feel the pressure of maintaining the balance between the business needs and the need of executing their statutory compliance. They feel the pinch if they are doing their payroll manually. It is a situation they can resolve by implementing a module-rich payroll software Singapore.
"It is but natural that the implementation of a Singapore payroll software increases the efficiency and productivity. The automation of the task saves the time, human resources, and money. It also leads to the disbursement of actual salaries to the employees of the business. For this reason, many companies are investigating top payroll software systems," prompted Ms. Meena, the Business Head of SBS Consulting Pte Ltd.
Features & Modules of SBS Consulting's Singapore Payroll Software
• Employee Management
• Master Setup Management
• Company Management
• Banking Compliant – Automated GIRO for almost all Major Banks
• Compliant with the regulations issued by CPF Board, IRAS, Ministry of Manpower
• Leaves Management
• Attendance & Timesheet Management
• Claims Management
• Progression Planning
• Enquiry Management
• Email and SMS Management
• Real-time Reports and Dashboards
• Schedule Management
• Tracking
• Bio-metric (Finger Scan) Attendance support
• Billing & Invoice Management
• Itemized Pay slip
• Multiple Company Setups & Document Upload
• Connectivity with Accounting Software like MYOB, QuickBooks, etc
• Experienced 24X7 customer service
Investing in a top business software Singapore like payroll software Singapore is a worthwhile investment. Some of the businesses even choose accounting software that gives them payroll functionality. It enables the business owners and managers in streamlining payroll function of the firm. The software capably takes over the lengthy calculations that can quickly tire or fatigue a payroll executive. It is repetitive, mindless process and even the slightest loss of concentration can result in a mistake damaging the goodwill of the business.
"Our Singapore payroll software stores many information parameters related to the employees like employee name, age, nationality, NRIC, race, religion, immigration status, education, training, certificates, details of family, emergency phone numbers, email address, etc.
Also, the software also facilitates uploading and storing of unlimited employee photos & documents. It also allows unlimited company setups which are a plus point for a business owner having multiple businesses or for an umbrella organization that controls some companies," added Ms. Meena.
Recording an employee's attendance and keeping accurate timesheet is a concern for the small as well as large businesses. The data enables them to justly compensate their employees. Inaccurate information not only leads to failed payday but can also sour the relations between the management and the employees. It can also affect the cash flow of the company. The traditional method is to manually track the employees, but it ties up the skilled human resources of the business and wastes them. In a technological era like ours, such wastes are unacceptable.
"Our payroll software Singapore solves this problem by automating the process. It uses biometric finger scanners to maintain the attendance record and timesheet for each employee. The arrangement is tamper-free and tracks an employee's incoming and outgoing to the seconds.
SBS' payroll software supports different timesheet formats; timesheet entry for one calendar day – one location, one calendar day – multiple locations, one calendar day – multiple employees, multiple employees – one calendar day. It is a useful payroll tool that you can trust," said Ms. Meena.
About SBS Consulting Pte Ltd:
SBS Consulting is a respected software development firm in Singapore. It offers business software Singapore like Payroll Software Singapore, Doctor & Clinic Management Software, CRM System & School Management Software.
Contact:
Ms. Meena,
Visit: http://www.summittech.com.sg/
High Street Centre,
#17-02, 1 North Bridge Road,
Singapore – 179094
Tel: (65) 6536 0036
Email: info@summittech.com.sg
Source :
SBS Consulting Software