Physical Rehabilitation Network Announces Galen Danielson and Craig Rettke as Regional Vice Presidents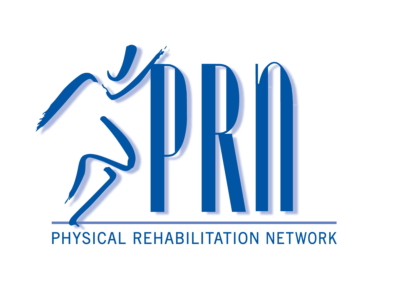 Press Release (ePRNews.com) - CARLSBAD, Calif. - Aug 24, 2017 - Physical Rehabilitation Network (PRN), continues to expand and develop in key markets across the western United States. Positioning for anticipated growth in the outpatient rehabilitation arena, PRN announces the leadership appointment of two additional Regional Vice Presidents of Operations, Galen Danielson and Craig Rettke. Danielson will oversee the Mountain Region including Idaho, Minnesota, North Dakota, Utah and Wyoming while Rettke will lead the Central Region encompassing Oklahoma and Texas.
Galen Danielson, PT, DPT, OCS, Cert. MDT, CSMT, CSCS has been a practicing physical therapist for 20 years. He graduated from Idaho State University with a Master's Degree in Physical Therapy where he later completed his Doctorate of Physical Therapy. He is currently an Affiliate Faculty Member of Idaho State University and a Board Certified Orthopedic Clinical Specialist. Danielson is the Co-founder of RehabAuthority that currently operates outpatient facilities in four states under the PRN Family of Brands.
Craig Rettke, PT, MBA brings over 39 years of experience in the healthcare industry with over 25 years at the executive level. He has held positions directing sales and business development to operational responsibility for outpatient rehabilitation companies throughout the West and Southwest United States. As the founding President and COO of Matrix Rehabilitation, Inc., Rettke led the creation and development of a successful 200-clinic company that grew from inception to the third largest outpatient rehabilitation business nationally within three years. More recently, Rettke founded Vista Rehab Partners that currently operates outpatient facilities in Texas under the PRN Family of Brands.
"Both Galen and Craig bring strong leadership qualities to the marketplace from an operations and development perspective," commented Bruce McDaniel, Chief Executive Officer of PRN. "We are delighted to have two exceptional individuals assume important executive roles in the PRN organization and confident that they both will make significant contributions towards our goals of providing 'value-added' services to our PT Partners, high-quality care to our patients all while we continue to expand our footprint."
About Physical Rehabilitation Network
Physical Rehabilitation Network, LLC (PRN) is a privately held physical therapy organization based in Carlsbad, California. PRN is prominently recognized as the leading therapist-friendly rehab organization in the western part of the United States through its partnership model with premier physical and occupational therapists. The company currently operates over 100 locations providing local autonomy and branding to its therapist partners while streamlining all traditional overhead activities of running a practice.
PRN is actively seeking high quality, entrepreneurially-driven physical and occupational therapists interested in partnering with PRN as the company expands its footprint providing opportunities for therapists to own their own clinic. For more information on PRN services and its model please contact Michael Rice at 312.560.6020 / mrice@prnpt.com or visit us at www.prnpt.com.
# # #
Contact:
Dawn Wild, Director of Marketing
Phone: 720-299-4808
Email: dwild@prnpt.com
Source :
Physical Rehabilitation Network (PRN)