Pinnacle Announces Strategic Partnership With Deltek to Implement PPM Solutions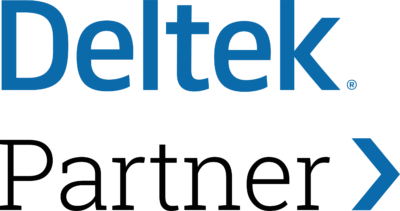 Press Release (ePRNews.com) - WARRENTON, Va. - Feb 09, 2021 - Pinnacle Management Systems, Inc., a leader in program and project management consulting and training services, and Deltek, a leader in enterprise software and information solutions, today announced their strategic solution partnership. Pinnacle provides implementation, integration, training, and support across the Deltek Project and Portfolio Management (PPM) suite of products, and this new partner program will allow the company to significantly strengthen its relationship with Deltek and enhance the value provided to its customers using Deltek solutions.
Pinnacle's experience with the Deltek PPM product suite is unparalleled. We have implemented Deltek tools – Cobra, Open Plan, PM Compass, Acumen and wInsight – as well as provided integrations with other products from vendors such as Oracle Primavera, Microsoft and forProject Technologies. We know how to make the pieces fit, ensuring a sustainable solution that meets your business goals and contractual requirements.
Having already been a Deltek partner for more than a decade, Pinnacle has the unique capability to design and implement Deltek-based solutions tailored to their unique customer's needs. Through the growth of this partnership, both Deltek and Pinnacle customers will reap the benefits. Pinnacle's adoption-focused implementation approach, coupled with Deltek's best-in-class software, ensures customers of a successful project management solution.
"I am extremely excited to announce our solution partnership with Deltek and our constant approach to ensuring customer satisfaction with the Deltek PPM suite of tools," said Michael Breuker, President of Pinnacle. "Our focus is, and always has been, on project-focused organizations and how we can support them through the entire project lifecycle."
About Deltek
Better software means better projects. Deltek is the leading global provider of enterprise software and information solutions for project-based businesses. More than 30,000 organizations and millions of users in over 80 countries around the world rely on Deltek for superior levels of project intelligence, management, and collaboration. Our industry-focused expertise powers project success by helping firms achieve performance that maximizes productivity and revenue. http://www.deltek.com
About Pinnacle
Pinnacle Management Systems, Inc. is a leading management consulting firm dedicated to helping our clients improve business performance through better management of projects, people, and resources.
Founded in 1993, Pinnacle Management Systems, Inc. provides consulting, training, and system implementation services to a worldwide client base. Pinnacle specializes in enterprise-wide management systems and practices including Enterprise Project Management (EPM), Project Portfolio Management (PPM), Integrated Program Management (IPM) and Earned Value Management (EVM).
To learn more about Pinnacle visit www.pinnaclemanagement.com.
For media inquiries, contact:
Jason Kinder, Director of Marketing
(214) 774-4660
jason.kinder@pinnaclemanagement.com
Source :
Pinnacle Management Systems, Inc.

Business Info :
Pinnacle Management Systems, Inc.
50 Culpeper St. (Suite 2)
Warrenton, VA 20186