Pittsburgh SEO Magician Introduces A Local Search Engine Optimization Service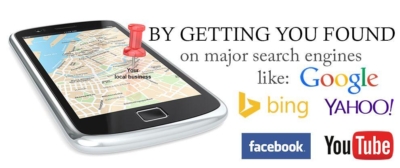 Press Release (ePRNews.com) - PITTSBURGH - Feb 04, 2017 - Pittsburgh SEO Magician, an internet marketing and SEO agency, announced that it is introducing a local Search Engine Optimization (SEO) service to help local small businesses grow by improving their ranking on local web searches.
Local search, which involves prospective customers looking for service providers or places to shop using search engines such as Google, is increasingly becoming a key way for businesses to increase website traffic, revenue and add long term customers. Pittsburgh SEO Magician has developed a proven method of increasing the search engine ranking of a local businesses website.
"Many businesses are locally-focused, so success looks like becoming the first choice for local consumers who are searching online or on mobile devices for your product or service," said Nathan Argenta, Founder and CEO of Pittsburgh SEO Magician. "This is true even for national companies – much of the time they are developing new customer relationships locally, one at a time. They need a local search engine plan, too."
Pittsburgh SEO Magician developed its local SEO service based on its success with general search engine optimization services. Their approach includes on-page optimization, link building, keyword research, strategy and reporting. The firm augments the impact of these standard SEO offerings by applying a proprietary analysis technique to each customers specific local market. No two localities are the same, Benoit added. For example, if you're a spa center in Philedelphia, your local SEO challenges are going to be different from those of a spa center in Baltimore. Where we make a difference is in targeting just how you will be successful in your unique locality and for your unique products or services.
The company also works with local SEO clients to develop a website through web design and content development that amplifies the impact of the clients Website presence online. Pittsburgh SEO Magician follows up with guidance and implementation of online lead generation and conversion processes.
Visit their website here: http://www.pittsburghseomagician.com, to learn more about the company and how they can help your business!
* Learn more about the SEO services they offer here:
http://www.pittsburghseomagician.com/services
Source :
Pittsburgh SEO Magician