Pomme Creek Golf Course Hosting The Pomme Cup Tourney on June 10 – Arnold, MO
Challenging 27-Hole Tournament Offers Prizes, Gift Bags, Trophies, Meals – to benefit Backstoppers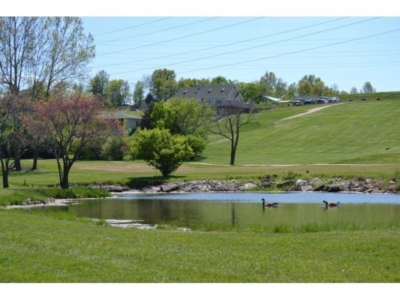 Press Release (ePRNews.com) - ARNOLD, Mo. - May 05, 2017 - Mark your calendars for June 10, 2017, when Pomme Creek Golf Course will host its 2nd Annual 27-hole golf tournament called The Pomme Cup.
There's no age limit for entry to the tournament that will begin at 8 a.m., offering a full day of competitive play with gift bags, prizes, trophies, lunch and an afternoon meal. A major portion of the proceeds will be donated to Backstoppers.
"The Pomme Cup quickly became a popular tournament that challenges every golfer," said Gary Plunk, Arnold 4th Ward City Councilman. "This year we're also hosting a 'mini-tournament' at the Pomme Cup with four teams of eight first responders so they can enjoy the play," he said. Each nine holes of the tournament will be played differently:
· The 1st nine is two-person scramble
· 2nd nine is alternating shots
· 3rd nine play will be a surprise revealed at the tourney
Entry fees of $40 per person, non-members (and $25 for current Pomme Creek members), will cover 27 holes of golf, a cart, lunch, late afternoon meal, gift bag, plus chances to win prizes and trophies.
Ten dollars of every $40 entry fee will be donated to Backstoppers, the nonprofit group that provides financial assistance to spouses and dependent children of police officers, firefighters, volunteer firefighters, publicly-funded paramedics and EMTs who have been killed or suffered catastrophic injury in the line of duty.
Pomme Creek Pro Shop Manager Betty Boyer said, "Flights at the Pomme Cup will depend on the total number of players. There will be pay out for closest to the hole and an available skins game.
"Flight winners each will receive gift cards and a trophy. We'll have a 45 to 60 minute rest break between the first 18 and the last nine holes."
"Last year's Pomme Cup tourney was a quick sellout," Boyer added. "We advise players to register early because we expect this tournament to fill up fast," she said.
Smokey Bones is a Pomme Cup co-sponsor. Additional organizations are invited to become co-sponsors or "hole sponsors."
To register for The Pomme Cup or discuss sponsorships, call 636-296-GOLF (4653). See our website at http://www.arnoldmo.org/.
Pomme Creek is a beautiful, 5,580-yard, par 70 course situated on rolling hills with small lakes and creeks at One Golfview Drive in Arnold about 20 miles southwest of St. Louis. Pomme Creek amenities include:
· Putting Green
· Chipping Area
· Food & Beverage Snack Bar
· Golf Carts, plus an ADA-approved golf cart for people with disabilities
· Rental Clubs
· League Play
· Division Play for Tournaments
· Soccer Golf Tournaments
· Soccer Golf Birthday Party Events for Kids
Pomme Creek is a great alternative to crowded public golf courses in metro St. Louis. The challenging 18-hole course is very convenient to St. Louis and Southwestern Illinois. Pomme Creek green fees are lower than those at many other municipal golf courses.
For details about Pomme Creek Golf Course events, call 636-296-GOLF or see the Pomme Creek Facebook page.
***
Source :
City of Arnold