Position1SEO – Providing You With Valuable Information On Search Engine Optimisation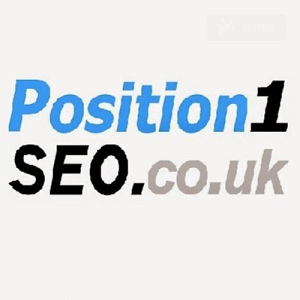 Press Release (ePRNews.com) - Glasgow, United Kingdom - Jul 26, 2017 - Position1SEO (position1seo.co.uk), UK's leading SEO firm, extends the help they offer to everyone through the valuable SEO-related information posted on their official website. This company is known for their commitment to providing exceptional SEO services suit to every need and budget there is.
Optimising a website is never an easy task. To successfully achieve increased traffic and better search engine rankings, Position1SEO believes that one should have some knowledge when it comes to Search Engine Optimisation. So to be of great help to all their clients, this company shares SEO-related information such as the most useful link building tools in the market and some tips on improving a website.
Link building is one of the foundations of effective SEO. However, this strategy would only be helpful for one's website if the right link building tools are being used. To give interested clients an idea about this, Position1SEO features a complete list of link building tools on their website, http://position1seo.co.uk/link-building-tools/. On this page, customers can have a look at some of the best link building tools and examine what they can do.
Some of the tools featured at Position1SEO includes Domain Hunter Plus, Similar Content Prospecting Tool, Authority Spy, Broken Link Builder, and numerous others. Those who want to try utilising such tools might want to consider working with Position1SEO. This company can help entrepreneurs boost their business through the link building tools they offer.
However, for people who think that using such tools by themselves would be complicated, Position1SEO encourages them to locate SEO specialists who can take care of everything. Because this company is also staffed with individuals who are experts in using effective white hat SEO strategies, clients can rest assured to receive complete and professional SEO services from the Position1SEO team.
Aside from featuring a list of useful link building tools, Position1SEO also shares some pieces of advice when it comes to enhancing a business website. Posted on the blog section of their website are various contents about the importance of search engine optimisation, hiring SEO experts, and numerous others. These blog posts would surely be of great help for those who are considering to investing money in SEO.
For more information about Position1SEO and their wide-ranging services, head over their website – position1seo.co.uk.
About Position1SEO
Position1SEO is known to be one of the leading SEO agencies in the UK today. Using the expertise and experience that their team has acquired over the past years, these people are able to cater to any requirement that their clients might have. Furthermore, Position1SEO also takes pride in the huge range of SEO packages they offer suit to various budget ranges. To see the complete list of their offerings, visit their website at position1seo.co.uk.
If you have any written enquiry, you can fill out their online contact form or send an email via office@position1seo.co.uk. To speak with someone directly, please call 0141 404 7515.