Printing Industry Exchange, LLC Offers Easy Access to Top Online Flyer Commercial Printers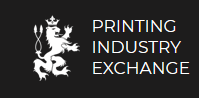 Press Release (ePRNews.com) - Bluffton, SC - Dec 02, 2021 - Printing Industry Exchange, LLC is a company established to help print buyers save their valuable time by not needing to approach every single printer and list down their needs repetitively. They offer an online platform where they can connect with the right commercial printers by just bidding their printing requests. Through the platform, print buyers will get to enjoy the added convenience of comparing budgets for the best printing services before committing to a printer. Thus, they offer a promising way that ensures print buyers' printing needs are met in a pocket-friendly and efficient manner.
Answering a query, the company spokesperson said, "Flyers are inexpensive and they can be an effective way to get a company's name out there and generate interest in the products or services they offer. They can be used for marketing, advertising, and also raise funds. In fact, with flyers, one only needs to think of creative ways they can use them in any situation. For instance, one can put together a simple flyer with what is new at their company and give them out when people come into their store or business location."
In need of online flyer printing services? Printing Industry Exchange, LLC is the go-to place to get access to the best commercial printers in the world. They are specialists in any kind of printing project, including magazine printing, book printing, newsletter printing, brochure printing, postcard printing, and flyer printing. In flyer printing, they can print a flyer of any kind, including real estate information flyer printing, promotional full-color flyer printing, club printing, and product flyer printing. Clients can get all this at an affordable cost as the commercial printers will always be competing for the print project using low-priced quotes. Access to this exceptional service to print buyers is free.
The company spokesperson added, "So if one is looking for new ways to promote their business, they can consider handing out this free promotional item. For assistance locating the best printers for flyer printing service, clients can contact us. They are home for affordable online flyer printing service."
To get a quote for online flyer printing services at Printing Industry Exchange, LLC, a client simply need to fill out a bod request form and hit the send button through their website. The process is easy, fast, and also free. To complete the request form, clients only need to fill in the details about the style, type, and other essential information about a flyer and then post. After posting the request form, the commercial printers will start contacting them directly with bids, and that is where they will get to decide for themselves which printer's quote best fits their needs. So, for discount flyers printing services, clients should consider contacting the company.
About Printing Industry Exchange, LLC
Printing Industry Exchange, LLC offers a platform where print buyers can connect with online printing companies for a wide range of printing services. Some of the clients who greatly rely on their services include Fortune 500 corporations, brokers, graphic design companies, the general public, small businesses, self-publishers, advertising and marketing firms, and more.
Source :
Printing Industry Exchange, LLC