PrintWithMe Announces National Partnership With Pinnacle Property Management Services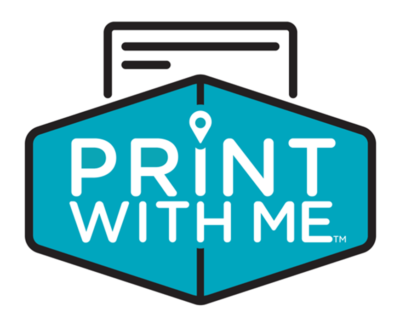 Press Release (ePRNews.com) - CHICAGO - Jan 28, 2020 - ​​PrintWithMe, the Chicago-based technology company bringing convenient, mobile-friendly printer locations to consumers nationwide, announced today that they've entered into a national agreement with Pinnacle Property Management Services, one of the nation's largest third-party managers of multifamily housing. Pinnacle manages a portfolio that includes nearly 172,000 residential units and 4,500 team members across the United States.
"Pinnacle chose to partner with PrintWithMe because their 'Print Allowance' package aligns well with Pinnacle's sustainability goals, helps control costs, and saves our on-site team's time because PrintWithMe handles all resident questions seven days a week and auto ships all supplies before they run out. Sustainability, privacy, and cost-effectiveness were important factors in our partnership," says Brian Rackliff, Director of Purchasing.
Created with the mission to make printing more convenient for everyone, PrintWithMe is a wireless printer station that enables residents to print securely from any digital device in just a few clicks. Through this partnership, Pinnacle residents will be able to use PrintWithMe printers to print any document securely, including return labels, tax forms, and medical records. PrintWithMe printers are CCPA-certified, HIPAA compliant, and use encryption technology to ensure resident privacy. All documents are deleted immediately after printing.
"We have been amazed at the fast adoption of PrintWithMe on our student living community. Launching a wireless printer with an easy-to-use interface had our students using the printer more than 3x/month with a satisfaction rating of 9 out of 10. We look forward to offering this amenity to more of our student communities," says Christie Bennett, Vice President of Operations Pinnacle Campus Living.
As a national leader in the multifamily industry, Pinnacle handles all aspects of property management nationwide ranging from conventional market-rate and high-rise towers to affordable communities. PrintWithMe's founder and CEO Jonathan Treble says their product is custom-made for the unique challenges of multifamily and that they offer the first and only "full-service" end-to-end printing solution for multifamily.
"PrintWithMe is thrilled to be partnering with Pinnacle to enhance their resident printing experience and streamline the management of this amenity for their on-site teams. It's clear that both of our organizations value excellent service and innovation. Our team is very excited to see this partnership come to life," said Treble. 
About Pinnacle
Pinnacle Property Management Services, LLC ("Pinnacle") is the third-largest property management company in the United States, with a portfolio of over 172,000 resident units and 2 million square feet of commercial space. Headquartered in Dallas, Texas, Pinnacle has more than 4,500 employees who manage properties in 32 states, Washington, D.C., and Canada. For more information about Pinnacle and its affiliates, Pinnacle Campus Living, Pinnacle City Living and Rhapsody, visit www.pinnacleliving.com.  
About PrintWithMe
PrintWithMe is revolutionizing the $10 billion personal printing market by placing its proprietary mobile printer stations in a wide network of convenient locations, such as multifamily housing, coffee shops, college campuses, co-working spaces, and more. They currently operate in 46 states. To date, they've helped hundreds of thousands of enthusiastic customers print over 10 million pages. For more information, visit www.printwithme.com.
Media Contact
​Radhika Sen
​radhika.sen@printwithme.com​​
Source :
PrintWithMe