Problems in Education, Lets Offer Realistic Solutions
More students are enrolling in the nation's higher education institutions, but many of them never earn a degree.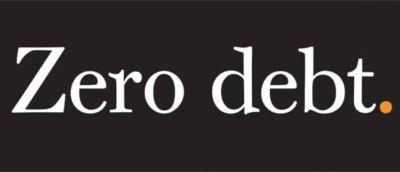 Press Release (ePRNews.com) - NASHVILLE, Tenn. - Jul 17, 2017 - The most important finding of a nationwide study was this: 75 percent of the higher education population is so-called "non-traditional" students. They commute to class, have families, work while they go to school — usually a combination of the above.
Remedial students are a major concern for higher ed officials. The Complete College America study found more than 50 percent of students seeking an associate's degree and 20 percent of those studying for a bachelor's degree need remedial classes. Those students are significantly less likely to graduate than their peers, according to the data.
I am I.T. has developed a "cohort experience" for students, which would allow a group of students to take courses together, building a sense of camaraderie that will hopefully encourage them to stick with school.
Money — or the lack thereof — also presents a challenge, for students and educators. That is why we have partnered with local schools and non-profits to reduce the cost of IT certification courses. It is easy to find a CompTIA A+ course in the price range of $2000-3000 anywhere in the nation. Our course is $400 for individuals who are nominated through any of our not for profit partners. We do not accept, or participate in, any student loan 'opportunities'. "Going into debt is not an opportunity and schools of any size need to stop advertising it as such." Antoinette Miller, Director of Knowledge and Training.
We also ensure students are ready for gainful employment when they graduate. We combine technical skills with soft skills and require students to have a LinkedIn profile, full social media review, mock interviews, attend resume building sessions and discuss job searching techniques in the classroom.
There are numerous other challenges facing educators who want to push more students toward success. Miller pointed to the need for better coordination between community leaders and education facilities
There are no obvious models for success, however, having affordable access to training in one of the fastest growing industries is sure to be a step in the right direction.
With over a 2000 students trained across the US, I am IT Training (http://www.iamittraining.com/) will get you certified. Our Motto:
Get Certified. Get Polished. Get Paid.
We combine certification training with real world skills to get you ready to take the steps necessary in establishing yourself and excelling in an IT career.
Register for our next CompTIA or Cisco class here: http://www.iamittraining.com/
Source :
I am IT Training