Public Finance Tax Attorney Marc Oberdorff Joins Pope Flynn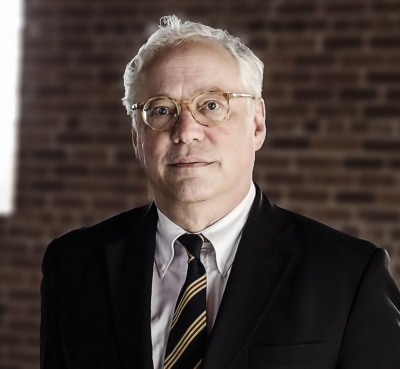 Press Release (ePRNews.com) - COLUMBIA, S.C. - Mar 29, 2017 - Marc Oberdorff, a public finance tax attorney with more than thirty years of experience in public finance and federal tax issues, has joined Pope Flynn, a South Carolina-based law firm concentrating in public finance and governmental law. Oberdorff began his career at the firm of Calfee, Halter & Griswold in Cleveland, Ohio, where he spent 26 years and built a practice devoted primarily to tax law and public finance, with additional experience in corporate finance, mergers and acquisitions, legislative drafting, and miscellaneous federal and state tax law issues, including international tax matters. Oberdorff spent another eight years in Chicago at the Seattle-based international law firm Perkins Coie, where he acted as senior counsel in the business practice group, specializing in public finance and federal income tax matters.
His work has included serving as primary tax counsel for the Gateway Economic Development Corporation of Greater Cleveland to finance construction of the stadium for the Cleveland Indians; the Cleveland Airport; the Ohio Water Development Authority, which included over $1 billion of bond issues, including several "multi-generational" advance refunding issues; the Student Loan Funding Corporation (SLFC); and KnowledgeFunding Ohio and the Ohio Attorney General's "OhioCentric" Student Loan Program. He has also served as tax or bond counsel in connection with a variety of other public finance transactions, including bonds issued by the City of Chicago, Chicago Public Schools, the Chicago Park District, the Illinois State Toll Highway Authority, the Illinois Finance Authority, the Illinois Student Assistance Commission, the County of Winnebago, Illinois, and Cook County, Illinois, where he assisted with arbitrage rebate matters and served as bond counsel or special tax counsel on various general obligation and revenue bond issues.
He served as tax or bond counsel to the Milwaukee County Airport, and various 501(c)(3) organizations, as well as the South Dakota Building Authority, the South Dakota Conservancy District, and the South Dakota Health and Educational Facilities Authority, which included considerable tax analysis in connection with bonds issued to finance facilities for the University of Sioux Falls, for vocational education facilities throughout the State of South Dakota, and for other governmental and 501(c)(3) borrowers. He has successfully represented a number of issuers in IRS tax audits of bond issues and has litigated tax cases before the Ohio Supreme Court and the U. S. Tax Court.
Oberdorff has taught tax and corporate law as an adjunct faculty member at the Cleveland Marshall College of Law, has written and lectured on the tax aspects of municipal bonds, and is a member of the National Association of Bond Lawyers, where he has served as chair and panelist on a number of committees, and as faculty for the NABL Fundamentals Seminars.
"Marc's broad experience and insights in public finance tax law are already invaluable for our clients. His experience with very large issuers as well as infrequent, smaller issuers meshes well with our diverse client base. We could not be happier to have him with us," said Joe Lucas, Managing Partner of the firm.
"I feel privileged to have found my way to Pope Flynn," said Oberdorff. "I was especially attracted to the 'boutique' nature of the firm. It's a very collegial group of great people, with a broad range of clients, a reputation for first-rate legal work, and a thriving practice. My wife and I have always enjoyed coming to South Carolina," he added, "and we're really excited about the opportunity to live here."
Oberdorff graduated with a JD from Georgetown University Law Center where he was an editor of the Georgetown Law Journal. He received an AB in Classics, with a secondary concentration in Romance languages, from Princeton University.
With offices in Columbia, SC, Charlotte, NC, Charleston, SC, and Spartanburg, SC, Pope Flynn represents cities and towns, counties, special purpose districts, school districts, state institutions, hospitals, colleges and universities, and other public entities, as well as private entities, including banks, underwriters, and nonprofit institutions. The firm is focused on public finance and related matters but provides a range of services to its clients day-to-day. For more information on Pope Flynn, visit http://www.popeflynn.com/ or call Joe Lucas at 803-354-4916.
Source :
Pope Flynn