PureLink Adds New International Distributor
Company Signs Agreement with Make IT Smart, a Value Added Pro A/V Distributor from Morocco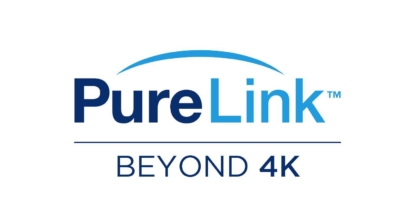 Press Release (ePRNews.com) - Ramsey, NJ - Jun 25, 2017 - PureLink, a leading global provider of UHD/4K video connectivity solutions, today announced that they have signed an agreement with Make IT Smart, a Moroccan professional audio/video distributor, based in Rabat. The company serves installers and systems integrators in the region and provides professional services and training for its partners and customers. The company will distribute PureLink's full catalog of dynamic and scalable video switching and signal management solutions within the Moroccan market.
Make IT Smart was established in 2016 as a value added distributor in IoT, Automation and Pro AV equipment. The company fills a market niche in that region, which lacks a qualified pool of distributors of this type. The company has dedicated itself to introducing new technologies and providing professional services to its customers to allow them to better serve their own clientele. Make IT Smart has a dedicated staff of trained professionals that services their customers through every phase of the project, including pre-sale, quote generation, and installation, giving full attention to each regardless of business size.
"We at Make IT Smart are very excited to be PureLink's distributor in Morocco," stated Mohamed Riki, the company's CEO. "I have been a part of the internet, technology and security industry in Morocco since 1995, playing a part in some of the biggest transformational and strategic IT projects the country has ever seen," he added. "As a VAD we are happy to be able to work together with PureLink; their A/V solutions will no doubt far exceed market expectations here," stated Mr. Riki. "We are very confident about the future with PureLink systems and are looking forward to a long and fruitful partnership," he concluded.
"As part of our mission to further expand our market-leading Ultra HD delivery system throughout the world, PureLink takes great pleasure in announcing Make IT Smart as our new distributor in Morocco," stated Howard Schilling, PureLink's Director of Sales. "Mr. Riki's enormous experience in both A/V and IT fits perfectly with our ever-expanding catalog of products and services," he added.  "We look forward to Make IT Smart delivering the world-famous PureLink value proposition to Morocco's rapidly growing market," concluded Mr. Schilling.
For more details on this new partnership go to www.purelinkav.com or contact PureLink at sales@purelinkav.com or 201-488-3232.
About PureLink
PureLink designs and manufactures the world's most respected HD Video connectivity solutions, consisting of products such as Cross-Platform Digital Modular and Integrated Matrix Switchers, Presentation Systems, CATx/Fiber Optic Extenders, Format Converters, Video Switchers and Distribution Amplifiers, along with accessories such as Signal Analyzers, Audio Downmixers, Digital Signal Isolators, and DisplayPort, Fiber Optic, and HDMI Cables and Adapters.  Founded in 2002, PureLink has quietly pioneered the exploding HD Video connectivity space, inventing 1080p HDCP matrix switching along with the large-scale DVI Matrix Switcher. PureLink goes Beyond 4K. For further information on all PureLink product offerings please go to purelinkav.com.
Contact:
Mike Salerno, Channel Marketing Manager
mike@purelinkav.com
(201) 488-3232
# # #
Source :
PureLink Welcomes New Global Distribution Partner in Morocco