Rawls, Scheer, Clary & Mingo, PLLC Announces Exciting Changes to the Firm
Rawls, Scheer, Clary & Mingo, PLLC is strengthening its commitment to serving the Charlotte area and is proud to announce that Katie C. Clary has become a named partner and Kimberly R. Matthews has joined the firm.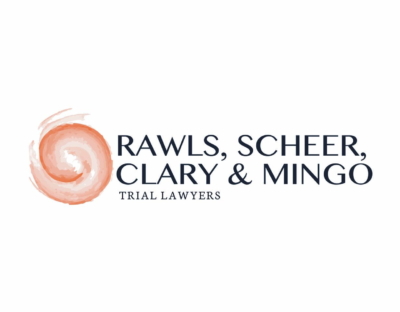 Press Release (ePRNews.com) - CHARLOTTE, N.C. - Apr 27, 2017 - The law firm of Rawls, Scheer, Clary & Mingo, PLLC has decades of experience in North Carolina standing up for people, protecting their rights and delivering results. With that mission in mind, the firm is proud to announce Katie C. Clary as a named partner in the firm and the addition of trial lawyer, Kimberly R. Matthews. Although the firm now boasts five attorneys with various areas of concentration including criminal law, whistleblower representation, serious personal injury, wrongful death, professional licensing and administrative law, its focus on exemplary representation remains unchanged.
Katie Clary is recognized for her remarkable skill in the courtroom, tenacious advocacy and steadfast commitment to justice. She is an attorney other litigators hold in highest esteem. Katie's undeniable prowess in the field of criminal defense litigation and her authentic commitment to professionalism are perfectly aligned with the values RSCM holds dear.
Beginning her legal career at the Mecklenburg County Public Defender's Office, Katie quickly earned a reputation for unyielding commitment to excellence, unsurpassed civility, and outstanding preparedness, despite her massive caseload. Katie's broadly diverse client base includes professional athletes, members of law enforcement, attorneys and elite members of Charlotte's business community.
Katie graduated first in her class and Summa Cum Laude from Queen's University with a degree in business. After more than a decade in corporate America, Katie turned her considerable energies toward mastering trial practice at Wake Forest University's School of Law. There Katie secured a place on Wake's Moot Court Team. Not only did Katie's team win the National Moot Court Competition, but Katie individually earned the prestigious distinction of being the nation's "Best Oralist." Katie honed her undeniable talents over the next 16 years. Today, she employs her formidable legal skill during daily appearances at the courthouse. RSCM is pleased that Katie has chosen to join her fine name with the firm.
Kim Matthews's extensive litigation experience, scores of appellate successes, and abiding dedication to civility and professionalism are shared by only a select group of trial attorneys. Over the course of her career, Kim has successfully litigated a broad range of cases from premises liability to wrongful death. She has represented Fortune 100 companies and defended claims exceeding one million dollars. Today, she applies her considerable skills on behalf of Plaintiffs. Kim's experience in both state and federal courts has prepared her for success at every stage of litigation and on appeal.
After graduating from Davidson College with a Bachelor of Arts in Political Science, Kim continued her studies at Wake Forest University School of Law where she earned her J.D. A tireless advocate for patients and their families, Kim invests in our community by collaborating with programs dedicated to supporting all those who struggle with illness and its treatment. RSCM looks forward to many rewarding years practicing with Kim.
Eben T. Rawls III who founded the firm in 1985 says, "Both Katie and Kim bring a level of expertise and diversity that make our firm even stronger as we continue to excel as trial lawyers. In my over 30 years of legal experience, I'm proud to say our team provides the most robust solutions to our clients that I've seen. We have built RSCM's reputation on the principle that we will care for all of our clients as if they are friends or family members. Katie and Kim embody that vision in their actions both in and out of the courthouse."
About Rawls, Scheer, Clary & Mingo, PLLC:
The law firm of Rawls, Scheer, Clary & Mingo has been helping people in Charlotte, throughout North Carolina, and all over the United States since 1985. All of our attorneys have extensive litigation experience. Rawls, Scheer, Clary, & Mingo is recognized by many peer review surveys and U.S. News & World Report to be among the best law firms in country, and has received the distinguished "AV-Preeminent" rating from Martindale Hubbell. Many of its lawyers are Board Certified specialists in their field and have received the highest individual "AV" rating. Each one has earned the respect of the clients, judges and lawyers they work with daily.
Rawls, Scheer, Clary & Mingo is located at 1011 E. Morehead Street, Ste. #300, Charlotte, North Carolina 28204 and may be contacted at 704-376-3200 or www.rscmlaw.com
Source :
Rawls, Scheer, Clary and Mingo, PLLC