RBD Creative partners with Reproductive Genetic Innovations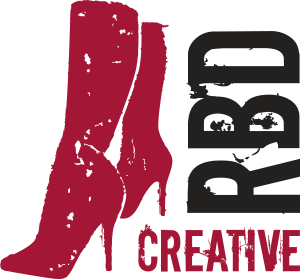 Press Release (ePRNews.com) - PLYMOUTH, Mich. - Jun 12, 2017 - Acknowledged in D Business' Faces of Detroit in 2015, RBD Creative, a local Plymouth marketing and design studio, is proud to announce a new partnership with Reproductive Genetic Innovations (RGI) of Northbrook, IL. RBD Creative specializes in health and wellness marketing solutions and has several notable clients including: University of Michigan Health System, University of Michigan School of Medicine, Lakes Urgent Care, Evangelical Homes of Michigan, Cryowellness USA, Michigan Reproductive Medicine, and many others.
This partnership commences a complete branding re-emergence for the company that started the field of Preimplantation Genetic Diagnosis and will be unveiled at the industry's largest scientific conference at American Society for Reproductive Medicine (ASRM) in San Antonio in late October of this year. RBD Creative plans to integrate its vast experience and knowledge of science, artificial reproduction technology (ART) and wellness marketing into a comprehensive effort to communicate with patients struggling with fertility issues and physician partners who are in need of a personalized and expert solution to the terrible genetic mutations that can lead to horrible diseases and sometimes even death in a child.
President of RBD Creative, Dorothy Miller Twinney said, "We are thrilled to bring our extensive experience in the area of ART marketing to the company that heralded in the field of preimplantation genetic diagnosis. These are wonderful, highly experienced scientists and genetic counselors doing amazing work. The work they do gives us goosebumps because they literally change lives every day for the better. We are very proud they selected us to help them move their brand forward to help them grow."
The scope of work is a comprehensive strategy propelled by the entire team at RGI, including world-renowned scientific innovator, Dr. Svetlana Rechitsky, Ph.D, and the core team at RBD Creative, including Dorothy Twinney (President and strategist), Stan Dickson (CEO and strategist), Brian Townsend (Creative Director and strategist), Mike Ouellette (Digital Director and strategist) and Kristine Wise (Strategist, Sr. Print and Web Designer). This core team has five decades of experience with ART-related clients.
Dickson commented, "This is our niche market. I doubt there is another marketing firm in the country with the level of expertise we have in the artificial reproductive technology arena. Health and wellness clients are absolutely what we do best."
Shashwat Baxi, MBA, Director of Business Operations for RGI commented, "Their reputation in this field precedes them. We are thrilled to be working with an organization that has consistently produced such amazing work. This is exactly the type of partnership we need to drive our global marketing and educational efforts."
Reproductive Genetic Innovations has a long-standing tradition of delivering cutting edge scientific testing for families concerned about single gene disorders as well as chromosomal abnormalities. Additionally, they offer embryology training and biopsy services to IVF clinics who do not have in-house expertise. Founded by Dr. Yury Verlinsky more than 27 years ago, RGI continues to be a top rated genetic testing laboratory, being certified by CAP, CLIA, and NY State. Dr. Yury Verlinksy passed away in 2009 after a longstanding career as an innovator in genetic testing and scientifically helping to start and grow thousands of families in very difficult genetic and chromosomal circumstances. Dr. Svetlana Rechitsky, Ph.D and Dr. Yury Verlinksy's son, Oleg Verlinsky, lead the company continuing Dr. Yury Verlinsky's dream. RGI will be on hand at the annual Midwest Reproductive Symposium in Chicago from June 15th to the 17th and at the annual American Society of Reproductive Medicine Congress (Booth 1412) in San Antonio from October 29th through November 1st.
RBD Creative is a full service marketing and design studio offering website design, print design, branding strategy and implementation, digital advertising, social media management and public relations. They will also be exhibiting at ASRM (American Society of Reproductive Medicine annual meeting) in Booth 305 in San Antonio 10/28 – 11/1.
Source :
RBD Creative