RC's Plumbing Company Offers Advice When Hiring A Plumber
Austin, TX plumbing company, reacts to the abolishment of licensing for plumbers and how it will affect homeowners in the future.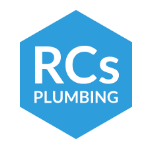 Press Release (ePRNews.com) - Austin, Texas - Jul 08, 2019 - RC's Plumbing Company reacts to the news of the Texas State Board of Plumbing Examiners being dismantled. The highly controversial move by state lawmakers put homeowners at risk for low-quality repairs, misrepresentations by individuals claiming to be plumbers and many more pitfalls.
The Texas State Board of Plumbing Examiners oversees the licensing of over 58,000 plumbers in the state. By Septemeber 1, 2019, the board will be dissolved, unless an intervention takes place. Gov. Greg Abbott plans to extend the board without holding a special session, but only time will tell if his actions will stop the de-licensing and deregulation of the plumbing field in Texas.
RC's Plumbing Company warns that by not having regulations and licensing, residents in need of plumbing services could be at risk, for shoddy workmanship and more significant plumbing issues. Holding a Texas state plumbing license ensures that an individual has gained the experience and educational background needed to complete plumbing tasks, including installing and repairing sewage lines, gas lines, and many more.
Founder of RC's Plumbing Robert Breithaupt is a licensed master plumber, a veteran, and has been serving the Travis County area for many years. Mr. Breithaupt has said, "When hiring a plumbing contractor for your Austin-area home or business, it\'s always critical to make sure they are licensed, insured and bonded. In doing so, customers can have peace of mind the work is performed up to the highest standards, done the first time correctly, and are protected against any issues that can arise."
A top concern for those in need of plumbing repairs is cost. With licensing being eliminated, this opens up the possibility for anyone to call themselves a plumber. Inexperienced, unlicensed contractors will undercut on pricing to earn business, but the quality will be lacking. A chief complaint by those that have used an unlicensed plumber in the past are reoccurring problems, and time it takes for repairs. In most cases, these individuals had to hire someone else, a licensed plumber to fix the mistakes. The result is paying more for a repair that could have easily been corrected by an experienced, licensed professional.
While it is still unclear the fate of the State Board of Plumbing Examiners, one thing is for sure, there is a need for regulation and licensing. Natural gas leaks can cause carbon monoxide poisoning, raw sewage leaks are unsanitary, and many more issues could arise. These could lead to home explosions and fatalities; caused by inexperienced individuals, claiming to be a professional plumber without the credentials to back it up.
For more information on RC's Plumbing Company, visit https://www.rcplumbingcompany.com. Please direct questions to Robert Breithaupt at 512-736-8870 or rcbreithaupt@gmail.com.