Recap Secures $13 Million, 75% Loan to Cost, Construction to Perm Loan
ReCap Secures $13 Million, 75% Loan to Cost, Construction to Perm Loan for 50-Unit Rental in Prospect Park South, Brooklyn, NY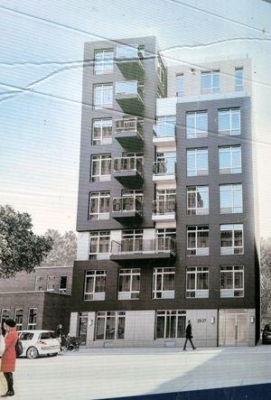 Press Release (ePRNews.com) - NEW YORK - Jun 01, 2017 - Real Estate Capital of America (ReCap) recently completed a $13 million financing assignment, the biggest project to date for developer Barak Ben Shlomo.
The project costed $18 million for a 50-unit rental in in Prospect Park South, Brooklyn. Johnny Su, COO of ReCap, stated that "the loan was a challenge for us because it was the largest project to date for our client, and most of the construction lenders have pulled back from doing construction loan. Also, the banks that were still involved in construction loans were only doing 65% loan to cost or less. Very few banks were willing to go that high on leverage. Another factor that added to the difficulty of the project was a surplus inventory of condos and rentals in Brooklyn/NYC and a drop in rental prices."
Over the years, ReCap has maintained a growing relationship with the sponsor client, Barak Ben Shlomo, ranging from small multi-family purchases to construction. A previous project was an 8-family building and this was the first ground up construction projects and significantly bigger than the recent one.
ReCap continues to deliver financing solutions with utmost professionalism and excellence for its growing customer base. Clients have continuously expressed satisfaction with the results on behalf of ReCap.
Eran Tourgeman partner of Barak Ben Shlomo commented, "Johnny Su from ReCap has been the most trusted source of capital for us. He has helped us grow our business tenfold over the years. We had the vision and hard work but still found it very difficult to obtain bank financing. Nevertheless, Johnny has always come through for us and has never let us down. He is a trusted advisor and a friend you can count on."
ReCap is a prominent finance boutique assembled by distinguished experts. The professionals at ReCap assist their customers throughout the entire loan process. Their commitment to service and excellence keep customers satisfied and referring ReCap services to their colleagues. "We work hard to provide the best financing in complicated deals," said Dicturel, "We succeed where others fail."
Source :
Real Estate Capital of America, ReCap