RICH'S RUGS PROVIDES AFFORDABLE FLOORING SOLUTIONS
Southampton, PA flooring company provides wide range of styles available for purchase and installation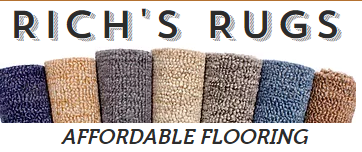 Press Release (ePRNews.com) - Southampton, PA - Jan 31, 2019 - Rich's Rugs is pleased to announce their affordable solutions for flooring in Southampton, PA, and surrounding areas. They offer installation services for both residential and commercial customers. In addition to their installs they also have a wide range of options available to purchase. Rich's Rugs will also work with contractors for installation on virtually any flooring. When it comes to finding the best flooring options in Pennsylvania, there is no better place to start than Rich's Rugs.
With more than 20 years of experience in the industry, owner Richard Stein has seen and done it all in regards to flooring installation. He works with every type of flooring including ceramic tile, VCT, vinyl, hardwood flooring, vinyl tile laminate, and carpet.
Mr. Stein has said, "I have a high standard and take pride in my work. I have received the Super Service Award for the five years I've been on Angie's list. " on his commitment to providing the best customer service to residential and commercial customers.
The high rating on Angie's list only solidifies why Rich's Rugs is an outstanding choice for flooring companies. Their goal of providing the best customer service is shown from the moment of consultation and carried through to the end of installation and beyond.
Rich's Rugs offers more than fantastic products and amazing deals; they also provide carpet services including stretching and repairs to almost any type of flooring found in homes and commercial properties. With carpet restretching services, customers can save money by keeping their current carpet and removing any wrinkles that could take away from the aesthetic and become a tripping hazard.
With flooring repairs, it can be a challenging finding a professional that understands the importance of matching the current flooring and blending the replacement for a seamless transition. When working with Rich's Rugs and owner Richard Stein, there is no concern that the job will be anything less than top-rate.
While there are numerous places around town that a homeowner or flooring contractor could purchase their flooring, Rich's Rugs has unbeatable deals. A customer can order their flooring directly, and have it installed by the owner, making it simple to get a new stylish flooring that compliments whatever style a customer may have.
For more information on Rich's Rugs, please visit http://richsrugs.com. For questions, please contact Richard Stein at (267) 975-3123 or email at richardjoseph76@gmail.com.