Right Medical Billing Offering Top Quality Credentialing Services in Katy
Right Medical Billing, a reliable medical billing company, is offering efficient credentialing services to healthcare facilities and clinics at competitive pricing.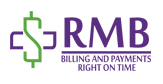 Press Release (ePRNews.com) - Katy, TX - Jan 22, 2018 - Right Medical Billing continues to be the go-to resource for everything in medical billing. The medical billing company is primarily focused on Urgent Care facilities and Free Standing ERs in the city of Katy but can cater to clinics of all sizes and specializations. With a reputation for adaptability, Right Medical Billing works as an extension of the client's staff. Besides being available for complete guidance on the dynamic rules and regulations of the medical industry, the medical billing company also handles all claims in a timely and skillful fashion. Thus, the clinics can focus more on patient healthcare, which is integral to their business success.
Replying to a query related to Right Medical Billing's core competencies, one of its executives recently stated, "Right Medical Billing is a full-scale medical billing company. We bring forth a sizeable service portfolio, including medical billing and coding, comprehensive chart auditing, management/workflow training & consultation, credentialing/contracting and complete patient billing! We listen to the client's needs and wants, and tailor the services accordingly. We bring in technology and industry experience to restrict overheads without downplaying quality. As we are focused and meticulous in everything, better outcomes come by default."
Healthcare facilities can benefit from Right Medical Billing's end to end Revenue Cycle Management, wherein all transactions are processed within 24 hours. The clients can thus expect the maximum reimbursable from their Accounts Receivables. Since the medical billing company works in close coordination with the client's staff, the need for investing in salaries of the new staff, overheads, and hardware and software is eliminated outright. Savings for the client also come in form of Right Medical Billing's low rates across all services. Apparently, it is proving to be the right partner for the financial success of numerous clinics in Katy and beyond.
Offering information on the Credentialing services on offer, the executive further stated, "Credentialing and contracting is crucial for any clinic or healthcare facility. It is the cornerstone of the clinic's relationship with both insurance companies and patients. In lack of proper credentialing, the clinic tends to lose money on a daily basis. When stakes are this high, professional help is always recommended. With three decades of experience, Right Medical Billing is positioned to serve all credentialing needs with commitment and efficiency. We ensure that the clinic or healthcare facility is affiliated with insurance companies. The objective is to help clinics receive payments from insurance companies without much ado."
The in-house credentialing experts at Right Medical Billing negotiate the client's contract with all Private and Commercial payers (HMO and PPO). The experts also help the client get in the network with Medicare and Medicaid. Not only will they complete the entire application process for the credentialing but follow it up in a timely manner. Thanks to Right Medical Billing's competitive pricing, clinics can get credentialing services  without investing much.
About Right Medical Billing:

Based in Katy, Right Medical Billing is a medical billing company with a proven record. It specializes in medical billing and coding, comprehensive chart auditing, management/workflow training and consultation, credentialing/contracting and complete patient billing services. Lately, Right Medical Billing has emerged as one of the leading outsourcing medical billing companies  and reliable destination to get revenue cycle solutions .
Source :
Right Medical Billing LLC