Ringside Gym: A Leading Boxing and Personal Training Gym offering Muay Thai Classes in Dubai
Ringside Gym, a martial arts-based establishment, is a top boxing and personal training gym offering Muay Thai Classes in Dubai.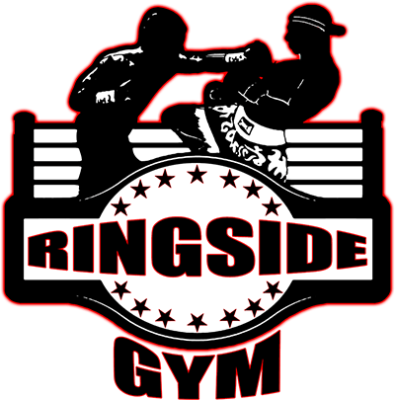 Press Release (ePRNews.com) - Dubai, United Arab Emirates - Apr 25, 2021 - The arena of personal training and extracurricular activities in humans' lives cannot be overemphasized, considering that they are essential in ensuring healthy living and a good life for those who practice them. To facilitate these activities are boxing and personal training centres and gyms, where expert professional and instructors take people through the process of getting fit. The world over, there are training gyms that fulfil this purpose. Ringside Gym, a martial arts-based establishment, is a top boxing and personal training gym offering Muay Thai Classes in Dubai.
Responding to a query, Ringside Gym's spokesperson commented, "We are a martial arts-based establishment providing personal training in Dubai. This is not the conventional or traditional weight or aerobics gym, but it still leaves room for those whose intention is to lift weights and have the best experience doing what they love to do, which is staying fit. We welcome people of all categories – both professionals and beginners, or everyday people, to use our facilities in getting their training routines in full gear. People in search of the best training gyms to aid their growth can use our facilities for all their very needs".
Being one of the leading boxing gyms in Dubai, Ringside Gym is like a community rather than a gym with staff, with a well-planned curriculum, which a head coach/instructor has set up. This is by every means adaptable for beginners and people who fight professionally in real life. They welcome people of all ages and categories of expertise to their establishment. They have all the equipment to aid people to be the best version of themselves, whilst training or using their facilities. A regular feature of their gym is new equipment and instructors, prepared in line with industry standards, to deliver top-notch services that distinguish them from their competitors.
The spokesperson further added, "At Ringside Gym, we offer members a wide range of martial arts training, from Kickboxing as its major sport, to Muay Thai, Boxing and Judo, to mention a few. Although we recently had a name change, the management has ensured consistency with its number of members. It has continued to thrive majorly by word of mouth from our esteemed customers. With due diligence and expert attention, people who need to get personal training, or get trained in some of the sports earlier mentioned, can get top-notch training that set them on the track to success".
Ringside Gym hosts adults and kids boxing, Kickboxing, and Muay Thai classes. They also offer male and female individual/group training to their members from different walks of life.
About Ringside Gym:
Ringside Gym is a martial arts-based establishment that specializes in Kickboxing and personal training. For one of the best Muay Thai classes in Dubai, interested individuals can consider Ringside Gym.
Contact Information:
Ringside Gym.
Speedex Compound, Sheik Zayed Road,
Dubai, United Arab Emirates
Phone: +971 43251325 | +971 505201933
​Email: info@righsidegymglobal.com
Web: https://ringsidegymglobal.com/
Source :
Ringside Gym