Robot Components Offering Top-notch Hydraulic Rock Breakers in Two Variants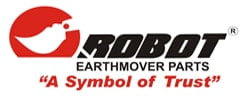 Press Release (ePRNews.com) - Haryana, India - Jun 08, 2018 - Robot Components, a globally recognised aftermarket parts manufacturer based in the city of Faridabad, is offering high performance, Hydraulic Rock breakers in two variants at economical prices.
Robot Components brings forth near-zero defect aftermarket spare and replacement parts for the top earthmover brands like JCB, Tata, Hitachi, Caterpillar, L&T, and more. Founded in the year 1985 by a visionary thinker, Mr. N. K Gupta, Robot Components gets its inherent ability from the requisite engineering skills, leading technology and commitment to quality standards. The manufacturer has state of the art manufacturing units featuring world-class infrastructure that aids in designing, production and testing of parts. The units have advanced CNC machines, laboratory and testing facilities, forging, foundry, heat treatment, fabrication, gear cutting, and machining facilities.
Replying to a query related to Robot Components' offerings, one of its executives recently stated, "Since the year 1985, Robot Components has had a tradition of excellence in designing, producing and supplying aftermarket parts for all prominent earthmover brands. We maintain a vast inventory that includes JCB Spare Parts, Backhoe Loader Parts, CASE 580M / 580L Parts, Excavator Parts and Rock Breaker Parts. We incentivise purchasing with the best pricing in the industry, making us stand out from the crowd. Additionally, we have a well-insulated supply network with company sales centres and 150 authorised dealers across India, while parts are also exported to over 30 countries around the world in expedited and economical manner."
Robot Components has been the ideal partner for sourcing JCB parts for all models, thanks to its vast inventory. It produces and sells Assy Parts in options like Synchronizer Assy, Master Cylinders, Charging Pumps (Transmission Pumps), Differential Assy, Hydraulic Pumps, Steering Coupling, Accelerator Lever Assy, Valves (A.R.V's and M.R.V's), Adaptor Block Assy. A vast array of casting parts like Tipping Link, Differential Housing, C/W Stud, Planetary Hub, Tooth and Side Cutter, Front Hub, King Post, King Post Carriage, Carrier Set, Hydra Clamp Housing / Cylinders are also available. The best part is that products match the specifications and quality parameters of the original JCB parts and are available at a fraction of prices.
Offering information on the Rock Breakers on offer, the executive further stated, "At Robot Components, we know the perquisites of a Rock Breaker and the condition they work in. We combined this knowledge with innovation and engineering skills to deliver India's first fully indigenously developed hydraulic Rock Breakers in two variants namely – Model RB 1600 and Model RB 400. Thus, the buyer has the option to choose a Rock Breaker according to his application requirements and budget. Both options share some commonalities, including high tech engineering steel body, top performance in any condition and ergonomically designs."
Both variants operate on Hybrid technology that ensures instant energy transmission and fast project completions. They come with internal control valve that takes efficiency to the next level, and breaker box guiding system for lesser noise and vibration. Centrally operated lubrication system and with field replaceable bush to keep maintenance hassles at bay is yet another common feature. Moreover, those wanting to buy JCB rock breaker can also expect the best pricing and product warranties.
About Robot Components:
Robot Components is a manufacturer and supplier of aftermarket JCB Spare Parts, Backhoe Loader Parts, CASE 580M / 580L Parts, Excavator Parts and Rock Breaker Parts. Thanks to its focus on quality, affordability and transparency, Robot Components has emerged as one of the best JCB spare parts suppliers and an ideal destination to buy JCB spare parts in India.
Source :
Robot Component Pvt. Ltd.