Royal Bindi Offers Wedding Photography and Videography Service that Couples Truly Desire and Deserve
Wedding photography and videography is a special task, and Royal Bindi knows how to make its clients happy by capturing weddings beautifully and perfectly for lifelong memories.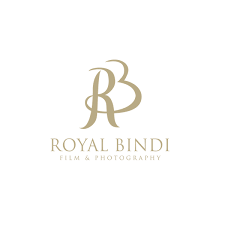 Press Release (ePRNews.com) - Chingford, London - Oct 19, 2020 - Planning a wedding can be exhausting, as there are too many things to think about and budget for. The to-do list can seem endless and couples can have no idea as to where the planning should start from. Despite all the confusions, couples have to consider and prioritize a few things while doing their wedding planning. Take, for instance, hiring a well-established, popular and affordable wedding photographer and videographer. As wedding photography and videography is special for every couple and parents altogether, the choice has to be a well-informed one. Doing exceptionally well from the very start, Royal Bindi has emerged as one such preferred pick for many seeking quality-backed wedding photography and videography services in the UK.
While answering a query, Royal Bindi's spokesperson during an interview said, "Royal Bindi was formed to provide people in London and all of the UK with exceptional photography and videography services. The photo and video albums help people to keep memories of their varying events alive down the line. We go overboard for capturing a wide variety of events and occasions beautifully and perfectly for our esteemed customers."
Despite offering services for all sorts of big and small events, Royal Bindi has garnered more popularity for its wedding photography and videography. As experts in all aspects of Asian wedding photography and videography, the team covers Sikh weddings, Indian weddings and Hindu weddings in high quality and vivid colour. To hire or know the cost of Asian wedding photographer, people can contact Royal Bindi today. They can either visit the company's website or can simply call at 0208 090 2180 for discussing their options and requirements.
The spokesperson added, "Weddings are once in a lifetime affairs, so everything about them has to be special. Wedding photography/videography is important because photos and video albums are the medium through which couples can share highlights of their big day with their family, friends, and grandchildren in future. We aim to capture weddings so beautifully that each photo tells a beautiful story of the special day. We create albums that couples can treasure for their lifetime. We understand that many clients are budget conscious, which is why we do our best to keep our services as competitively priced as possible. To know our wedding photographer cost in London, people can visit our website anytime or can call us."
Based in the heart of London, Royal Bindi has emerged as a top choice for many in need of high-quality yet pocket-friendly Asian wedding photography services. The company's team members are well-versed with numerous Asian wedding customs. As a result, they capture Hindu, Muslim, Sikh, Punjabi, Gujarati and Christian weddings with a difference.
About Royal Bindi:
Royal Bindi is a photography and videography service provider in great demand for its wedding photography and videography solutions, such as Anand Karaj photography. Not just London, but the company also covers several other areas, including Leicester, Harrow, Ealing, Coventry, Leeds, Sheffield, Birmingham, Windsor, Manchester, Reading, Southall, Slough, Watford, and Wembley, in the UK.
Contact Information:
Royal Bindi
Chingford, London
Phone: 0208 090 2180 / 0795 719 1569
Email: info@royalbindi.co.uk
Website: https://www.royalbindi.co.uk/
Source :
Royal Bindi