Rubii Vape & Smoke Shop Offers Reliable Services at Close Range in Miami Beach
Rubii Vape & Smoke Shop offers a wide variety of products which include HQD ROSY, HQD Maxim, HQD Stark, HQD Cuvie, POP, Puff Bar, Just Puff, etc, at reasonable prices.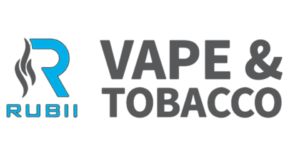 Press Release (ePRNews.com) - FL, USA - Sep 25, 2020 - Rubii Vape & Smoke shop, Miami Beach is open to people looking for tobacco shops around them. They provide products such as HQD Rosy, HQD Maxim, HQD Stark, HQD Cuvie, POP, Puff Bar, Just Puff, and lots more. They are also available in various flavors like pineapple, strawberry, ice cola, grape, lychee, mixed fruit, mint, etc. Customers can shop and also make different selections of flavors they love at Rubii Vape & Smoke shop. Rubii Vape & Smoke shop has been highly rated by their customers and they currently have 4.9-star ratings out of 5.0. Moreover, people should be aware that most of these products contain nicotine, which is an addictive chemical that is harmful to human's health. Their customers are also being offered a free delivery on orders above $50.
Answering a query, Rubii Vape & Smoke shop's spokesperson commented, "If you're looking for a smoke shop in Miami Beach, you should also lookout for their product categories and collections. This means that the smoke shop has a large variety of products and will provide you with the product you need".
Rubii Vape & Smoke shop offers sales of top smoking products by many brands. People seeking to find vape shop near me can contact Rubii Vape & Smoke shop. They can also use the customers reviews included to make their decision on the best smoke products to buy. The customer reviews serve to provide past experience and feedback from people that had previously shopped from them.
The spokesperson further added, "Another effective way of distinguishing quality backed vape shops around you in Miami Beach is to examine their partners and the number of sales they get. If the shop is reliable to other companies, then you can transact with them. In a situation where the shop doesn't have any partner and has no reviews, this indicates that you should probably shop somewhere else since you might not be getting a reliable product that's worth your money".
In addition, customers can decide on how they wish to purchase their smokes and vapes from Rubii. They can visit their shop for in-store shopping. They are also permitted to make orders for smokes and vapes online from their website. Rubii Vape & Smoke shop also offers curbside pickup to customers. However, their store is being opened 7 days a week from 10:00am to 10:00pm.
About Rubii Vape & Smoke Shop:
Rubii Vape & Smoke Shop is a tobacco shop located in Miami Beach, United States of America. Their shop opens at 10am every day at Miami Beach and people looking for a smoke shop online can also consider reaching out to Rubii Vape & Smoke shop to provide them with their product choice. These products include brands like HQM USA, Just Puff, POP, Puff BAR, and more.
Contact Information:
Rubii Vape and Smoke Shop
768 W 41st St.,
Miami Beach, FL 33140,
United States
Phone: +1 (786) 355 4424
E-mail: info@rubiismokeshop.com
Web: https://www.rubiismokeshop.com/
Source :
Rubii Vape and Smoke Shop