S.H. Industrial Needs is Offering Galvanizing Sprays and Aircraft Maintenance Tools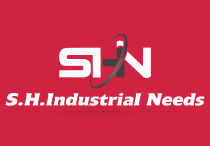 Press Release (ePRNews.com) - Chennai, India - Oct 09, 2019 - Founded in the year 1987, S.H. Industrial Needs is a leading distributor of overhaul, maintenance and repair products that have been sourced from some of the top manufacturers in the world. Serving as a one-stop shop for these solutions, S.H. Industrial Needs focuses on adding value to their clients' processes, while at the same time, reducing capital, reducing total cost acquisitions and increasing production efficiency, as-a-whole. Quality is at the center of SHIN's operations, with clients guaranteed of a broad range of products to choose from. The company further offers excellent customer services to anyone that seeks its products, making them the right partner for such needs.
Speaking about why one should seek their products, the company's spokesperson commented, "At S.H. Industrial Needs, we're always focused on ensuring that we meet our clients' needs to the letter. To achieve this objective, we have partnered with dedicated international sourcing partners which help us supply more than a million products to the Industry and help our customer reduce the number of vendors and associated cost by consolidating all their requirements with us. Not to mention, we have an extensive industry experience in managing MRO contracts, and we work in line with the set international standards. In-essence, when you partner with us, you're joining hands with a company that will go to extra lengths to attend to all your needs."
S.H. Industrial Needs has over the years been known to be the perfect hub for anyone looking to buy aircraft maintenance tool. The company offers high-quality hand tools to the Aviation/Aerospace sector which are typically used for the maintenance, overhauling, engines as well as student training programs. Among the tools available in this category include A&C tool kits, Aircraft maintenance kit, avionics technician's set, engine mechanic' set, major check set, aerospace tool kits, and much more. These tools come from different brands, and individual tools can be supplied separately if need be.
Talking about their galvanizing spray, the company's spokesperson said, "If you're looking to partner with the best galvanizing spray, then you're at the right place. Providing a heat resistance of up to 300 degrees, the galvanizing spray serves as a perfect tool for providing excellent corrosion resistance for steel and iron objects used in various environments such as industrial, marine and other unfavorable atmospheric conditions. Our galvanizing spray is touch-proof after approximately an hour and offers a size of 520ml Euro-can with 400ml contents. With this item, one is sure to achieve a successful galvanizing endeavor."
S.H. Industrial Needs continues to prove their prowess in the industry through its innovative product portfolio as well as top-quality that's rare to find in the market. The supplier has the capacity to handle large dispatch orders and is always keen on maintaining timely deliveries for any order that comes their way. So whether one is looking to meet their safety & tooling requirements or hydraulics & pneumatic needs, they can trust that S.H. Industrial Needs will deliver as per their requirements.
About S.H. Industrial Needs
S.H. Industrial Needs is a global supplier of high-quality products designed to meet the varying needs of various industries. They offer an impressive range of products such as power tools, pipe clamps, lifting tackles, hand tools, etc. – and can be trusted to deliver as per the client's specifications.
Contact Details
S.H. Industrial Needs
No. 24, Perianna Maistry Street, Broadway, Chennai – 600001.
91-44-2521-8485, 91-44-42178485
Showroom Details
No. 182, Linghi Chetty Street, Broadway, Chennai – 600001.
Email: info@shindustrial.in
sales@shindustrial.in
Tel: 044-42178486
Website: http://shindustrialneeds.com
Source :
S.H. Industrial Needs