SBS Consulting Pte Ltd: Invest in Next Generation Clinic Management Software & Streamline Your Tasks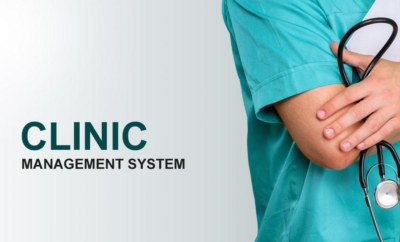 Press Release (ePRNews.com) - SINGAPORE - Mar 23, 2017 - "Our clinic management software is specially designed for the small medical practices maintained by the GPs and Physicians. We know their needs are different than those of big and multi-specialty hospitals. They need a clinic management software that offers specialized modules to take care of their day-to-day tasks at an affordable cost.
Our feature-rich clinic management system Singapore streamlines tasks in a clinic and helps the doctors in delivering quality healthcare to their valued patients. This easy to use system effectively reduces the waiting time of the patients and enables the staff in winning their trust.
It is good for the clinic's brand image and goodwill. Such a concern, naturally, attracts loyal clients which is beneficial in ensuring its commercial success," said Ms. Meena, the Business Manager of SBS Consulting Pte Ltd.
Implementing a next generation clinic management software is an easy way of minimizing the workload of a clinic's staff. The software helps in automating various tasks and in reducing the manual work for the medical assistants, nurses, doctors, and the administrative staff of the clinic. By doing so, it improves the efficiency and productivity of the medical office. It counts when it comes to raising the competitiveness of the medical practice.
"The implementation of our web-based clinic management software allows a medical practice to have a better handle on its in-house processes. The system comes bristling with highly developed modules. Each of them targeted to sort out a particular task leading to the seamless automation of the clinic's day-to-day tasks," continued Ms. Meena.
The integrated clinic management system Singapore provides a GP clinic and a physician's practice with the modules for following tasks.
• Clinic Management
• Patients Management
• Appointments, Scheduling & Reminders Management
• In-built Queuing System
• Prescription Management
• Consultation (Case Notes)
• Allergy Warning Management
• Vaccination pending Reminders
• Patient Visit Details
• Email and SMS Reminders
• Connectivity to the Accounting Software
• Billing and Payment (Itemized, Corporate, Refunds, and Statements of Accounts)
• Electronic Medical Report
• Drugs Management – Expiring Alerts
• Inventory Management (Drug Inventory and Stock Control)
• Lead generation and tracking
• Report Generation
There are still some medical offices that believe in the old ways and relies on paper-based files. Their patients experience delays before they could see their doctors as the staff has to search the patient files manually. Moreover, these files can get misplaced, lost, or stolen. It is not a secure system to store patients' sensitive data.
The web-based clinic management system Singapore stores data in the central repository that is maintained on the web servers. It includes patients' personal and health-related data as well as clinic's financial and other important data.
"Our clinic management software provides them with easy to use interfaces to capture and manage patient data. Most importantly, it enables a clinic to become a paperless office and drastically reduce the data redundancy. The system uses Electronic Medical Records (EMRs) to store and maintain a patient's details and medical history.
The patient management is one of the critical tasks for every clinic. A traditionally run clinic needs to invest in human resources to manage it comprehensively. However, in reality, even a straightforward task of appointment scheduling becomes laborious if it is done manually.
"Our clinic management system Singapore uses a powerful scheduling engine for managing patients' appointments. It checks the availability of doctors and also manages the waiting list. The system fully automates the task by providing a module for Email and SMS reminders management.
It sends auto appointment reminders to the patients in the form of emails and SMS. The forewarning enables them to keep the appointment which naturally, generates more revenue for the clinic," added Ms. Meena.
The medical practices have to be very neat in the management of medical billing and payments. The clinic management software uses International Code of Diagnosis (ICD) and allows them to handle private patient billing, corporate patient billing, and co-payments in an efficient manner.
"Most importantly, our clinic management software offers seamless connectivity to the popular accounting software tools like MYOB, Quick Books, etc. The accountants do not have to recapture the patient details at the time of billing if the front-desk staffers have already done it. It saves time and resources and avoids any mistakes that are associated with the data-entry.
"It is easy to adopt the web-based clinic management system Singapore. It can be accessed by using a desktop or a laptop over the internet connection or by using a smartphone or tablet that is internet-enabled. It can be accessed from anywhere and at any time with the help of the internet browser installed on the device.
Most importantly, there are no software licenses to buy or the need to wrestle with the tricky software installations, versions, updates or patches. If the online clinic management software needs an update, it is updated on the web server where it remains installed without disturbing the users," concluded Ms. Meena.
About SBS Consulting Pte Ltd:
SBS Consulting is a trusted Business software company based in Singapore. It offers various business software solutions to the small and medium enterprises in Singapore. In addition to the innovative clinic management software, it also has CRM System, Doctor & Tuition Management System, and HR & Payroll System.
Contact:
Ms. Meena,
High Street Centre,
#17-02, 1 North Bridge Road,
Singapore – 179094
Tel: (65) 6536 0036
Email: info@summittech.com.sg
Source :
SBS Consulting Software