Scaling Up Growth Conference Brings Top Strategies to Business Owners Thursday, March 1 In Las Vegas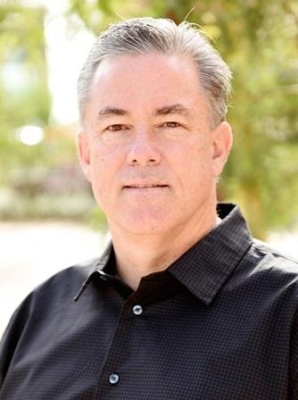 Press Release (ePRNews.com) - LAS VEGAS - Feb 15, 2017 - The world-renowned Scaling Up Business Growth Workshop will be held in Las Vegas on March 1. The workshop provides business owners and executives with the tools to accelerate profitable growth. Las Vegas business consultant Mike Ballard, along with fellow Gazelles International coach Dave Baney will lead the workshop.
The full-day Scaling Up Growth workshop, developed by Gazelles International, has empowered more than 20,000 top executives and their leadership teams with proven tools and strategies for smart business growth.
"In just one day, business owners and their leadership teams can address the four critical decisions facing every business leader," said Ballard. "They will learn how to attract and keep the right people, develop their key strategies, drive execution and accelerate cash flow."
The workshop teaches participants how to accelerate profitable growth using the Rockefeller Habits™ method of concentrating on these four critical business decisions companies must make to scale up their business: people, strategy, execution and cash. These growth concepts are based on the same habits that John D. Rockefeller employed, as chronicled by Gazelles founder Verne Harnish in his book Mastering the Rockefeller Habits.
More than 20,000 executives and their leadership teams have used the proven Rockefeller Habits 2.0 tools and strategies to scale up smarter. In this workshop, CEOs and their leadership teams can lay the foundation and design a business growth roadmap for industry domination.
Scaling Up Business Growth Workshop
March 1, 2017
Treasure Island Las Vegas
Registration & Breakfast: 7:30 a.m.
Workshop: 8:05 a.m. – 4:45 p.m.
Tuition: $395 – $595 (based on number of attendees)
REGISTER NOW (http://www.venturecatalysts.us/scaling-up/?utm_medium=ema…)
Mike Ballard is a certified Gazelles Coach and has extensive experience in finance, marketing and corporate strategy across multiple industries, including software, telecommunications, biotech and professional services. Mike has served as CEO, COO and CFO of angel- and venture-funded companies and been a board member of start-up companies, a bank, a top-25 MBA school, and a Tony-Award winning entertainment organization. His companies or clients have included IBM, Panasonic Systems Orrick, Roche, Switch, Wells Fargo and Xerox.
Dave Baney is the founder of 55 Questions, LLC. He works with Entrepreneurs and CEOs of growth companies in the implementation of Scaling Up process throughout the country. Dave has more than 30 years of leadership at two Fortune 500 companies as a senior executive in the Marketing, Operations, New Product Development, Real Estate and Construction disciplines. During the past 11 years as a coach to mid-market business leaders, he has helped 50+ companies exceed their goals. Dave is a member of the President's Advisory Team for Gazelles International Coaches.
Gazelles International is the premier coaching association serving companies poised for exponential growth. Our certified business coaches empower organizations around the globe to fulfill their unique success trajectories.
Visit www.GICoaches.com for event information, and register at: http://www.cvent.com/d/6fqzwy?RefID=SJ-MB
Source :
Venture Catalysts