Scruples Collection is the Leading Online Store for Women's Fashion Dresses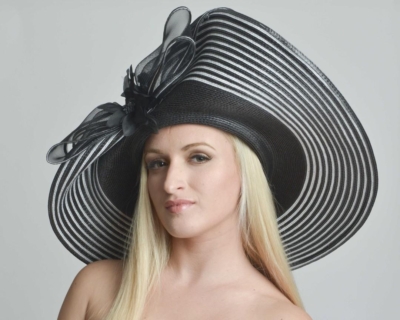 Press Release (ePRNews.com) - Riverdale, NY - May 18, 2017 - Scruples Collection is one of the leading online clothes stores in the USA. In their store, clients can get the latest dresses and clothes that cater to every budget, style and body type. Their extensive selection of treasured men and women's clothes are a perfect match for each personality. Scruples Collection is renowned for offering quality as much over quantity and this has enabled them to emerge as a top USA dress store as well as a trusted source of style for shoppers in the USA and other parts of the world.
Speaking at a recent trade fair, the Senior Sales Executive said, "We at Scruples Collection firmly believe that style has no borders and that is why we launched our online platform. Through the platform shoppers who live outside the USA will have an opportunity to access top-grade clothes and accessories. Whenever we travel, we ensure that we look for top quality classic trends in fashion for both men and women and heirloom standard clothing capable of making the youngest of all the buyers feel significant."
It is possible to find women's tops online shopping at Scruples Collection. In their store women can choose tops from three categories namely tunics, blouses and tees. Whether one is looking for statement tops or understated tops, Scruples Collection is one place worth visiting. Their highly-skilled fashion designers have been able to organize women's tops to suit every body size, budget and for every occasion. The tops are made available in their online platform which makes the whole activity of shopping for tops online easy and enjoyable.
Responding to a question, the Advertising Officer stated, "Those who may want to buy women's fashion dresses need to check out the fabulous dresses offered at the online portal of Scruples Collection. The dresses available at our online portal include maxi, day, cocktail, gowns and evening dresses. Once you browse through the different categories available, you will get the style, color, and size of the dress you are looking for the hassle free. Unlike many clothes collection stores that do not have clothes for the extra large category Scruples collection has all sizes from size 36 all the way to extra large which gives a sigh of relief to those who put on extra large clothes."
Scruples collection not only caters to all clothes needs of women but even those of men, boys, and girls. In the men's category, they offer blazers, jackets, coats, pants, dress shirts, polo's and sweaters. The blazers are available in different sizes, colors, and styles and can be worn for casual and official occasions. Men should not leave the site before they purchase a belt that fits them perfectly because they are available in their accessories category. Parents can also get fashionable clothes for girls and boys for those as young as three months.
About Scruples Collection
Scruples Collection is a fashion store located in Riverdale, New York that offers stylish clothes for people of all ages. Clients can be able to find women's clothes shopping online at ScruplesCollection.com.
Source :
https://www.scruplescollections.com/